Directly or directly!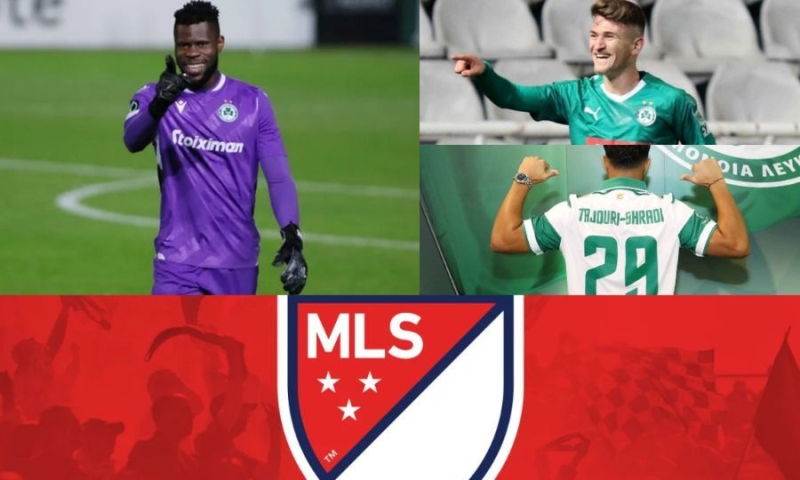 We will not dwell on the pre-Stavros Papastavros era where, among others, the US-born, but also Panamanian international, Tony Taylor, wore the "clover". No… our topic in this case is the relationships that Omonia seems to be developing in recent months with MLS teams. As we said, the 33-year-old now winger was by no means the norm at that time (2013-2014) and while he was not acquired by America, but by Portuguese side Estoril.
Today, without a doubt, the most "powerful" deal with an MLS team took place around this time last year, when Sporting Kansas City paid the "greens" close to 1,500,000 euros to acquire the rights of Marinos Tzionis. We haven't had a transfer yet, but it can't be overlooked that three weeks ago Tahuri Shrady was acquired, who until then belonged to a team in the American League.
Mix Diskerud could also enter the equation. The 32-year-old midfielder may not have come directly from MLS, but he is an American international with caps in his country's league.
So the latest to emerge is Colorado Rapids' rumored interest in Francis Uzoho. Although there is no confirmation of any team name from the official side of Omonia, being on the radar of the MLS club a player of the "greens"… is something that, based on what we have mentioned above, should not cause any impression.
In short, the fact that recently the MLS has somehow entered the life of the Nicosia team is something that cannot be disputed in any way and it remains to be seen whether the Nigerian goalkeeper will actually follow the route Omonia – MLS, as his former teammate Marinos Tzionis did last January.
< iframe width='300px' height='500px' src='https://www.adstorebluebird.cy/api/banner/ServeBanner?zoneId=2239' frameborder='0' scrolling='no'>