He lost to costly mistakes but this is not seen as something that affects the positivity that exists in the team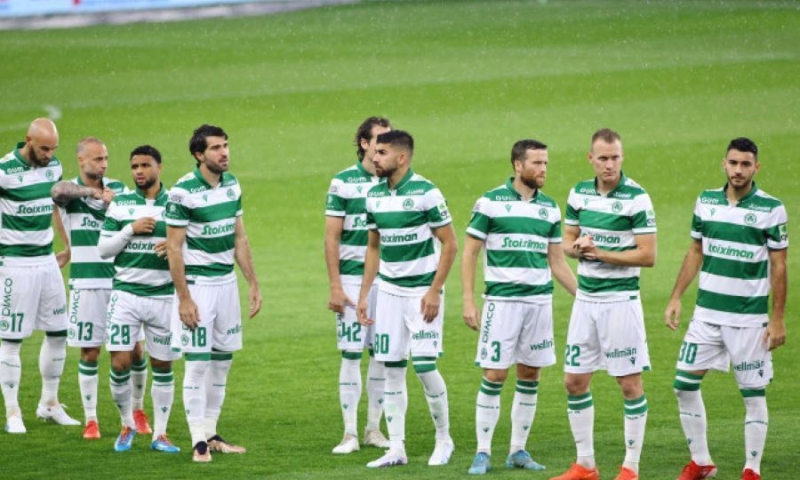 After yesterday's result in the match with Apollo in Limassol there is no other way out for distinction for Omonia other than winning the cup.
The "clover" is in dire need of the European presence during the next competitive season and is obliged to preserve the achievements. After all, the team owes itself and its world a trophy.
The "clover" desperately needs a European presence during the next competitive season
The improved image presented by the " greens" in the last games – including yesterday's regardless of the result – creates hopes and expectations for something different from what he has done so far this year.
Yesterday, Omonia satisfied in terms of image and at the same time, despite the changes, it was presented with a rational game plan by the coach, which the team's players were able to serve based on their individual characteristics.
Without being pressured and without being threatened by the opponent's attacks, he conceded three goals. Two from a set-up and one from a counter-attack. Yes, these are part of the game, but Omonia…created them with her failures. A mistake by Fabiano, a mistake by Papoulis (that was … criminal) and a total wrong behavior just before the end and … the defeat that yesterday did not suit her. The result doesn't tell the truth.
If Haris Mavrias didn't block Nikolas Panagiotou's cross on the line and if Alexander Jovanovic didn't make the fantastic save on Yannis Kousoulou's header – both phases took place before 3 -1- we would have another conversation today. The "if" is of course…if.
The question for the "greens" is self-evident. The players should present themselves ready for the battles to come, and especially in those of the Cup with the expectation that they will meet the requirements and present a face worthy of the expectations.
Yesterday's result is negative, but it does not mean anything detrimental of substance. It is clear that the result does not reflect the image of the match, nor does it negate the improvement of the team. It goes without saying that (the team) learned the lesson that…says that in gifts (effortless mistakes) every opponent never says no.
Anyway, as we explained, nothing happened. And as the English say…No harm done.