Missed early opportunities cost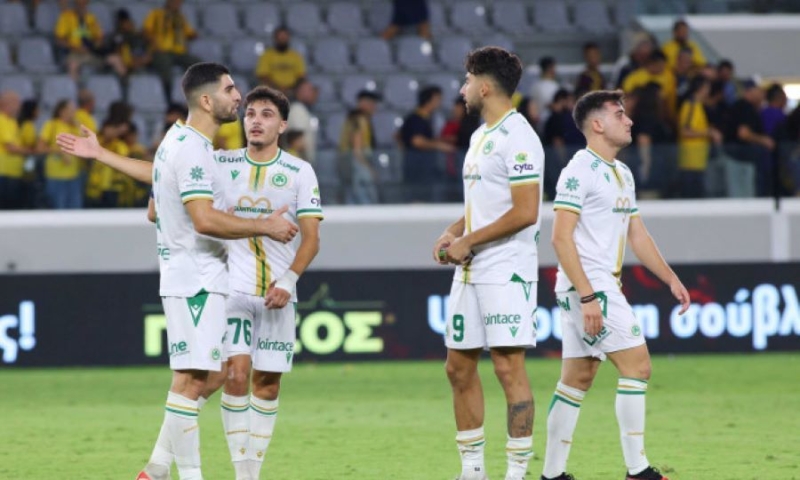 Petros Papagiorgis
The question is reasonable. Is Omonia happy with today's 0-0 draw in the game against AEL that took place at "ALFAMEGA", for the 4th matchday?
From the point of view of being down a man after Cipriano left the team with 10 men in the 48th minute for a hold on Andreou who came up against Fabiano in a phase not often created in football, (pass from the keeper), we say Yes. But in terms of football, things are not exactly like that.
"We are not satisfied with the point. In the end we could get the three points. We had to finish the match. When you find opportunities like this and you don't score… We have to finish such matches".
What was said by Sofroni Augustis is the essence. Omonia is not – should be – happy with the results. This is the reality for a team of high standards and demands.
Omonia made a great start today. With a full attack from everywhere, he pinned down AEL, who were literally searching with their players not knowing which player to mark first. Two big chances in Omonia's best spell in the league so far – it lasted for a bloody quarter – were not capitalized on because of Becker.
In the 5th minute, Bezus served Simic, it was a cross, Kakoullis made a header, with the keeper sending it to a corner. Six minutes later, Semedo went to the back of the defense, stepped into the area, shot, with Becker acting by sending the ball for a corner.
Omonoia, which for the rest of the first part despite not having initial momentum and imposingness was more composed and a more … team, found another opportunity when in the 27th minute Bezus hit the crossbar with a powerful shot from outside the area.
In the second half, with Cipriano absent and With Lejiax taking the place of Bezos, Omonia played with a 4-4-1 formation, instead of the original 4-2-3-1, naturally looking more at their backs. He managed not to be particularly dangerous, I did not allow the opponent to take advantage of his numerical advantage.
In terms of individual performance, let's praise Fabiano for his saves and we will note as a positive presence of Loizou, even if limited in time. First appearance today for Aliuf.