Clover certainly wants to achieve the first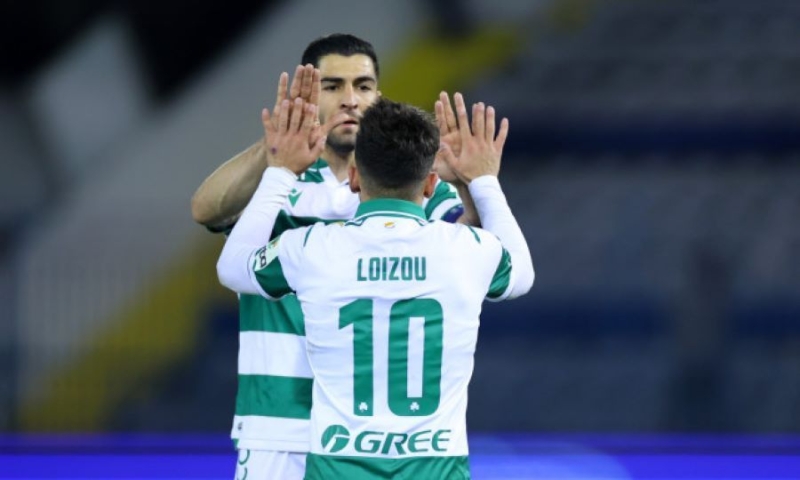 With one and only – but clear goal – after the negative developments in the championship, Omonia lines up today (7pm) at GSP to face APOEL in the first match of the quarter-final phase of the cup.
Achieving a result that will mean qualifying mortgage. Because a result that will not be classified as such, is a derailment from the Cup as well. If something like this happens, the team does not see a European ticket.
Today's match also has the character of a restart. Omonia wants to put an end to the slump that comes from three defeats in the last four games!
The clover today will need the players to raise their stature. The past cannot be erased, at least let them do something different today. It is not an exaggeration to say that Omonia is playing a final and will have to match the energy and quality of the opponent. To play even now at a good level and be the best version of themselves.
Sofronis Augusti (he has a total of 23 footballers at his disposal). will present a different eleven than the one he presented against Aris. We might see Fabiano in goal in defense from right to left, Matthews Juste Lang Kitso (Lezziaks) in midfield Basiro, Cousulo, Papoulis further forward, Loizou on the right, Ansarifard on top, Sradi on the left.
The organized in black to support fellow human beings who are being tested
Announcement issued by the organized of Omonia regarding their presence today at the stadium. Among other things, the friends of the "greens" will appear in black shirts and invite the rest of Omonia to wear black clothes as a sign of solidarity with the earthquake victims of Syria and Turkey. and to our Turkish Cypriot compatriots