Offensively he didn't have the range needed, he fell behind especially on the final pass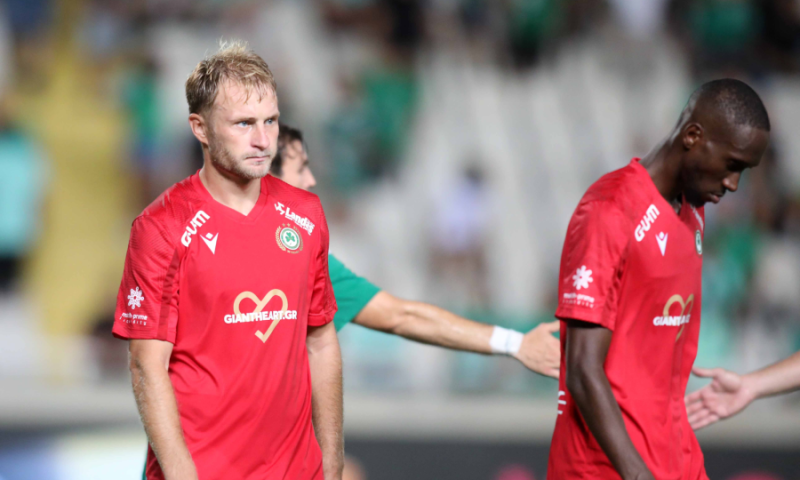 Defeat (2-0) for Omonia today at GSP with the Super Cup going to Aris. A result that clearly saddens the people who rushed to the stadium (8321 tickets) to see their team for the first time this year.
It was an equal match, with Aris having the essence. Omonia kept more of the ball (60 percent) but that doesn't decide games
Omonia had a generally satisfactory presence considering the obvious. That it was the first official match of the season and that 4 players were playing for the first time. But she will have to improve in the European match to get a positive result. result.
He had good actions, either with combination football, or with pressure on the opponent in his own third but he did not manage to finish. He didn't manage to score despite creating conditions while also having a post. Aris made an easy mistake in defense but Omonia failed to take advantage of it.
The cases where Omonia created conditions were: In the 53rd Semedo's dangerous turn in the area, Ansarifard was not synchronized
In the 60th minute, Bezus executed a corner, Vana made a difficult save, in the 67th minute, Bashirou shot the ball out and in the 83th minute, Semedo made the cross, Simic headed a pass to Ansarifard who took the shot but the ball found the crossbar.
Omonoia had 11 finals but a classic chance – well, it had a goalpost – did not create another. It is an area that needs improvement in view of Azeris. Rhythm and intensity depending on the time existed to a satisfactory degree.
All four new acquisitions competed, Sene Coulibaly Cipriano Marquinios, Willy Semedo, Veliko Simic
Magiabella scored the first goal in the 21st minute. He flicked a shot from outside the area and sent the ball into Fabiano's net, scoring a wonderful goal.
In the 93rd wrong pass by Koulibaly, Stepinski received a pass in our area, from Dimitriou and put it past Fabiano.
In the 87th, Fabiano saved an amazing shot by Dimitriou
Omonoia lined up with Fabiano in the goal in the defense from right to left Matthews Lang Coulibaly Cipriano.
In the axis, Kousoulos, Kasama, with Loizou and Semedo on the two wings of the attack. The duo at the top of the attack are Kakoullis and Ansarifard.
In the 46th minute, Bezous replaced Kakoullis and the formation became 4-2-3-1 with the Ukrainian in the role of ten. ous and passed on the right with Zachariou going back on the right side.
8321 tickets available.