Repaid by winning the cup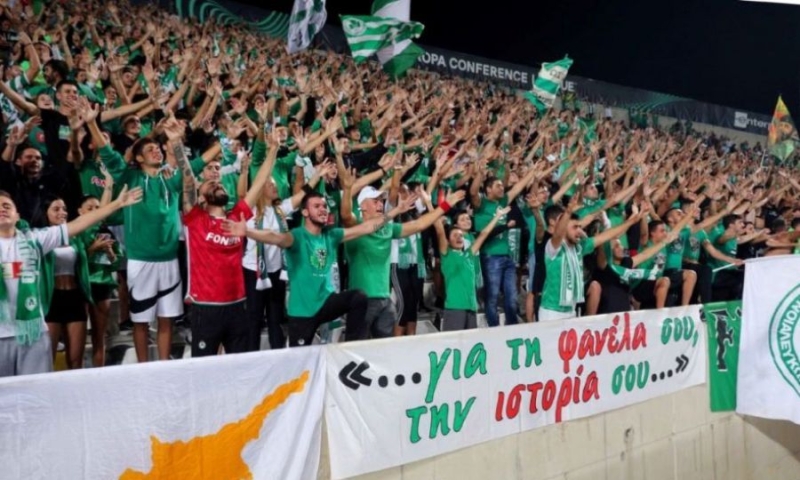 On September 3, 2022, Omonia issued the following announcement:
"New historical record for availability of Season Tickets!
We have exceeded 8460 Season Tickets, an achievement that is the best in the history of Cypriot football! The previous record was held from the 2010-11 season, when we sold 8459 Season Tickets! A big thank you to the PEOPLE who since 1948 have embraced, cared for, protected and raised our Queen. This love, this passion, this connection is passed down from generation to generation and it grows stronger every day! Fast forward to 9000!
OMONIA Eternal!".
I don't think there are many who remember this announcement that was issued one day after the second matchday of the championship. The previous day Omonia had beaten AEK in the GSP with a score of 3-2. A few days before (August 25, 2022) Omonia had eliminated Ghent with a second win (2-0) and the excitement was at a high level despite the fact that it had mediated an away defeat (1-0) by the newcomer Akrita Chlorakas.
People expected a lot from their team coming from winning the cup the previous year, which admittedly wasn't good and the lot was saved with the cup. We remind you that the record broken (8459 tickets) was set in the summer following the 2009-2010 championship win.
Since then we have not seen any other announcement from Omonia, so we cannot know the exact number of season tickets for this season. We guess it's around 9 thousand.
So this huge (the word is not a figure of speech or a journalistic cliché, but the documented truth) people who this season broke the season ticket record saw their dreams to be pulverized by the bad course of the team (summer failures and not only, guilty) he has gone through a lot of bitterness and his fan's pride was taken seriously. We remind you that Omonia suffered 12 defeats in the league, while in their European course in the group they did not get a single point.
Do the players owe the world a title or not?