The world and …themselves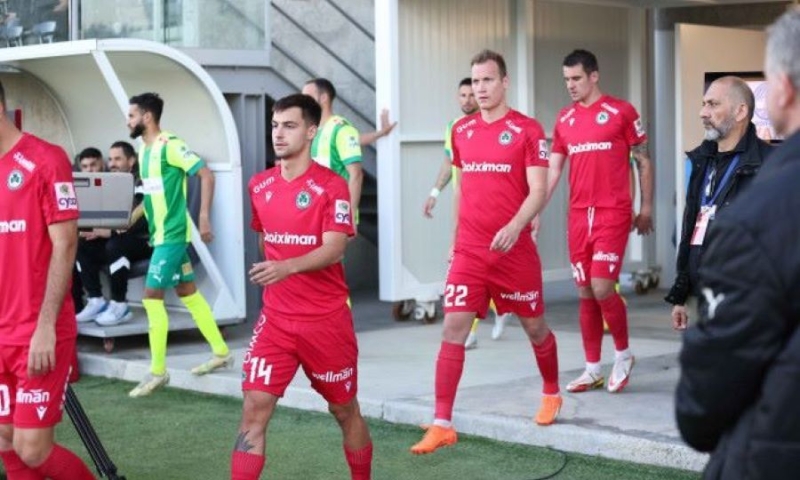 In the dressing room of "Ilias Pullos" they know that the game against "Paphos FC" is the last chance for the "clover" to remain alive in the pursuit of a title and that is why it is a peculiar finale. Or if you want, a final before the final.
With this mentality, Sofronis Augusti wants to see his team enter the GSP field on the 26th of the month, ready to play a match without tomorrow, where they will exhaust every chance they have to reach victory.
< p>The coach of the "greens" talks about the cup at every opportunity, trying to instill in his players the mentality of fighting until the end of every game for the goal of first the duo and then winning the trophy. And for that to happen, Omonia must win against Paphos FC.
It is the duty of the Omonia players to the world, but also to themselves, to show up ready on the pitch, to win the game and be in the final.
To win for the whole Omonia family since they are a match that will give a lot to the team in case of success. The calm and the good atmosphere will be maintained so that it can then achieve the goal we mentioned above.
The "greens", as we mentioned, have a double reason…victory. The heart, soul and adoration of the Omonia fan for the team is one reason, (it is a tiresome repetition to explain these words when it comes to the Omonia fan), and the other (reason) is their … themselves . After such a year it is unthinkable that they don't owe him.
The absences the team faces for the match are a given. Giannis Kousoulos and Roman Bezous are suspended, while Paris Psaltis is injured. Sofronis Augusti already has in mind how he will line up the team to lead them to victory.