Competitiveness for the team is a necessity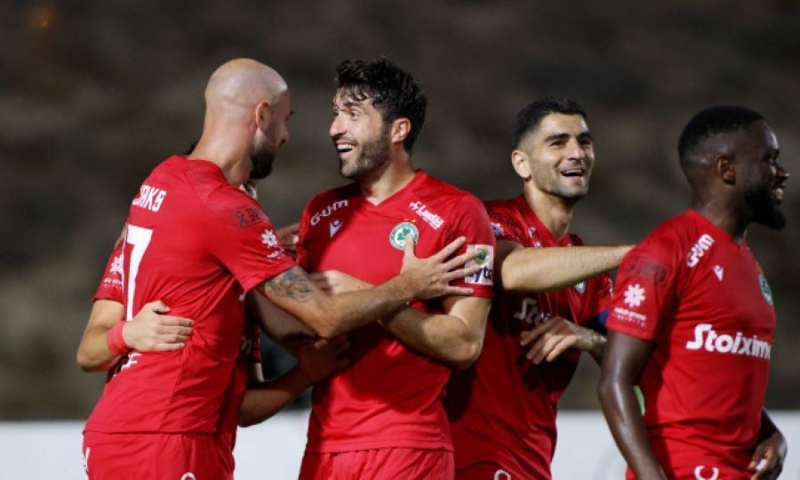 In a difficult test, Omonia got a good grade yesterday. He managed to successfully overcome a strong opponent away from home. She got her first win in the league, after the one she achieved in the third game of the playoffs against an opponent and again the same team (2-0) on April 2.
Omonia was not impressive yesterday. On the contrary. But it was competitive, which wasn't the case in other playoff games. She was competitive, without playing dominating football, rather cautious with suspensions. And keep small distances between the lines. However, the times she came forward she became dangerous because she played fast. From a tactical point of view, it did great.
"Our tongue has grown hair" to say that Omonoia must fight the playoff matches on an equal footing
The victory, even if it is not important in terms of points, inevitably strengthens the team, psychologically. Defeat does the opposite. "Our tongue has grown hairs" to say and note that Omonoia must fight the playoff matches on equal footing. Because it is not only a matter of history and size – which it clearly is – but also of mental state and, of course, general readiness in view of the final. Of course, yesterday's victory bears the signature of Fabiano. Without that huge keeper under the posts, yesterday's result would have been different. But this does not in any way diminish the great effort made by all the footballers who had a part in the victory.
"There are ten days left until the final, we will work to be even more ready for this match". This is what Sofronis Augusti said after the match, Let's make this a reality.
Jan Lezziaks
We can't help but mention again the beautiful goal of Jan Lezziaks. This goal was the result of the quality of the Czech footballer. Quality, which unfortunately we rarely saw this year with the player being a shadow of himself. I hope that this goal he scored yesterday will stimulate him psychologically, raising his performance even at the end of the season.