First league game without the Serb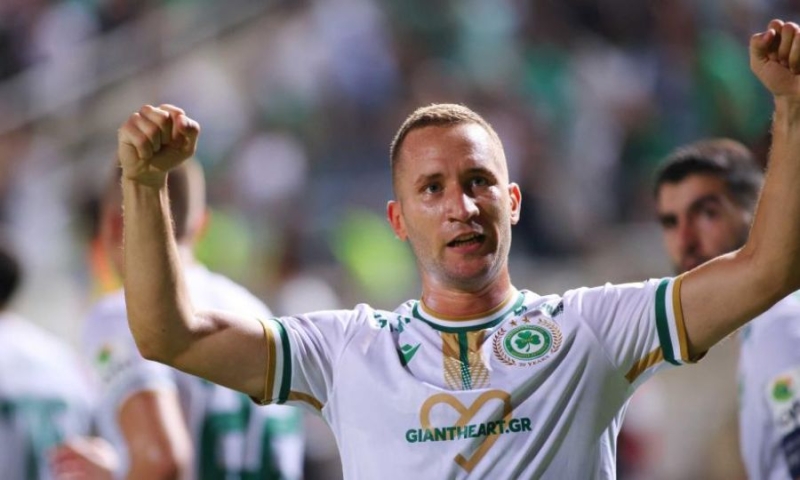 Veliko Simic is one of Omonia's key players this season, with the Serb having started the last six games for the "greens" in the league and Europe. Essentially, once he entered the starting line-up, he never got out of it again, counting so far one goal and one assist with the "clover".
The 28-year-old arrived at the Nicosia team to provide solutions on the wings and until now he has justified those who chose him, among them Sofronis Augustis. In fact, as it became known, the Cypriot coach wanted the footballer in the past (when he was in Apollon) and their paths to… meet in Omonia.
He is an experienced and quality footballer, which he has shown so far in the "clover". It took him a while to pick up the pace, but he's now showing that he's found his footing on the greens. He is very agile with the ball and can create from both ends of the attack, while he also comes out victorious in several personal duels.
Against AEL the Serb was quite mobile, however as he himself stated after game his team despite its good presence (mainly in the first half) did not manage to leave with the three points.
Sofronis Augustis will be deprived of his services in the game against Aris for the 5th matchday, since extreme attacker will serve his punishment after being sent off with a second yellow card in the derby with APOEL.
Therefore, the Cypriot coach will have to find a solution so that the gap left by the Serb will not be seen. The favorite to replace him is Loizou, who is preparing to take the starting jersey after some time.
Pantelis Pantelis