He only wants victory in the match against AEZ but he will have to show it in practice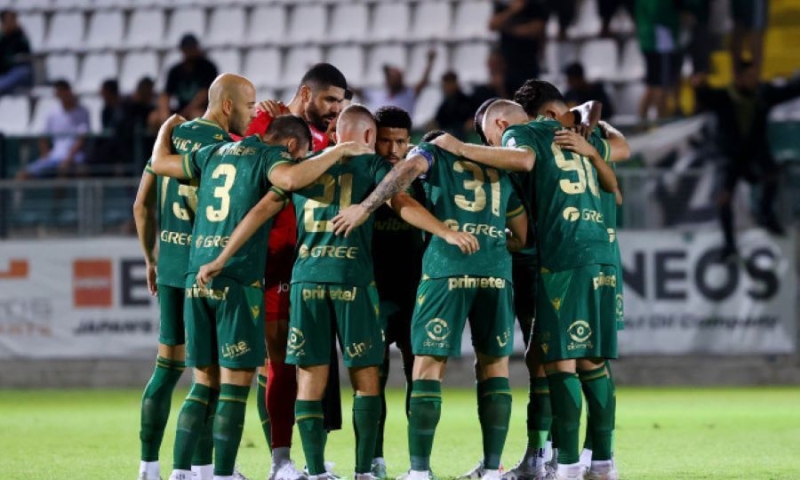 The game with Doxa is a thing of the past for Omonia, which now sees the home game with AEZ.
The match will take place on Saturday at 19:00 at GSP. For the "clover" there is no other result than victory. The difference in capacity between the two teams means nothing in practice and Omonia must sweat on the GSP pitch to win the match. The demonstration of seriousness on her part is absolutely necessary.
So far, no one disputes the fact that Omonia has a positive image in the league, being in third place with 12 points (3 wins, 3 draws, 14-7 goal ratio).
It is a team with identity, direction and style in her game. But we are still in the first round and it is a given that there is time and matches to see what will happen. So, heads down, work and humility. This is the recipe.
So in the fight with AEZ, there is only one way. To line up with a clear mind and a winning plan. To show seriousness, competitiveness and productivity in order to continue to… harvest points to the maximum, continuing the good course and possibly being even closer to the top. And smile.
Matches of this nature, (you are in good shape, you come from a victory with an upset, the opponent is inferior), are…traps, because they may create complacency. So in order to avoid it (the trap), the aforementioned elements are needed.
The Cypriot coach was satisfied with the reaction his team showed against Doxa, while he was also happy for players who came off the bench, because they helped. The truth is that Omonia does not have the deepest roster of the teams that have leading aspirations, so they cannot afford to have deformed players. However, people expect that the team will be strengthened in January.
Omonia lined up with two absences in the game with Doxa and according to the indications, the data will be better in Saturday's game. Yann Leciaks, who was sidelined due to discomfort, is training normally while Saidu Allium, who is also struggling with an injury, is following an individual programme. If the Cameroonian enters the regular schedule then he will also be available for the 7th match.
The crowd is expected to give another game a dynamic presence with the aim of helping the footballers reach another success. . To support the footballers from the first second to the last when the referee blows the whistle.
Omonoia is preparing for the match against AEZ, with a fact that is not pleasant. Four footballers are at the card limit: Charalambos Charalambous, Giannis Kousoulos, Karim Ansarifard and Andronikos Kakoullis
The team has to play four derbies in a row after the interruption of the championship for the obligations of the national team. Specifically, it faces Paphos, AEK, Apollon and Anorthosis.
By Petros Papagiorgis