Tomorrow's match works as such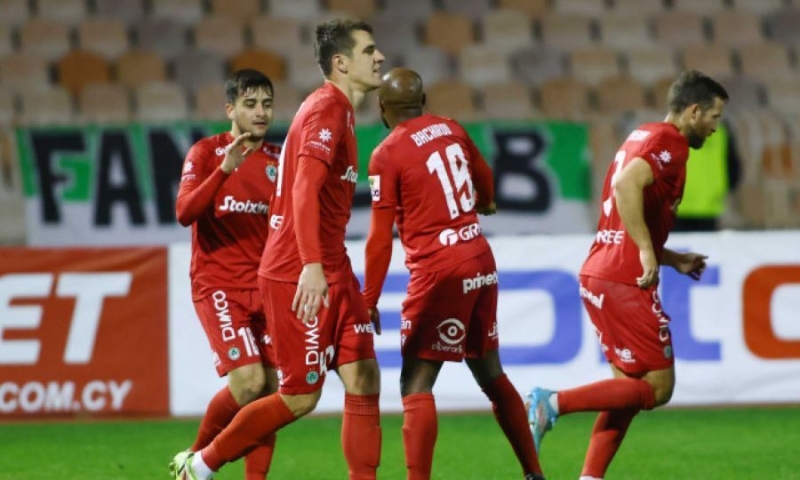 The next match day for Omonia on Saturday (which actually arrived), brings the most disappointing team in the league, in terms of image and goals, an opportunity.
With a good image and a winning result against APOEL will boost the self-confidence of everyone in the green camp in general and especially in view of the cup match with opponent APOEL again. A match that is objectively more important than tomorrow's.
Is just one decent half-way performance this year enough for a team like Omonia?
It is true that such a scenario is not easy. And it's also true, based on the racing performance of the season so far, it doesn't seem doable. Omonia does not guarantee success this year. They are a disjointed team, there are gaps in their lines and they are in danger of… panic when the opponent attacks. All this is a result of poor planning and incomplete work that has been done since the beginning of the season.
Sofronis Augusti has been trying since he came to improve things, but as everyone knows, miracles don't happen. The result of the improvement was the appearance of the team in the first half of the Cup match against APOEL, which was admittedly the best for the "greens" since the beginning of the season. We had never seen them play with such confidence, such confidence, find and maintain such good rhythm, be almost flawless in blocking, very good creatively and with such efficiency in their attacking efforts.
Why? not be able to repeat this appearance tomorrow? Only a decent performance in half this year is enough for a team like Omonia?
The question, then, is to see if what Omonia presented in the first match of the cup against the opponent APOEL – regardless of the final result – was a parenthesis.
We also wrote about it yesterday. Does the football ego of the players – looking at it from this side of the matter – accept this?
If they don't accept it, let them give everything to present it again in the next two matches. Let's start from tomorrow and we'll see.
Andronikos Kakoulis will probably be on the team in the selections of Sofronis Augustis who will be back in the stands, Moreto Kasamas and Roman Bezos will return who are returning from suspension, as well as Meeks Diskerud and Brandon Barker who were absent due to illness.