The "clover" awaits the match with AEL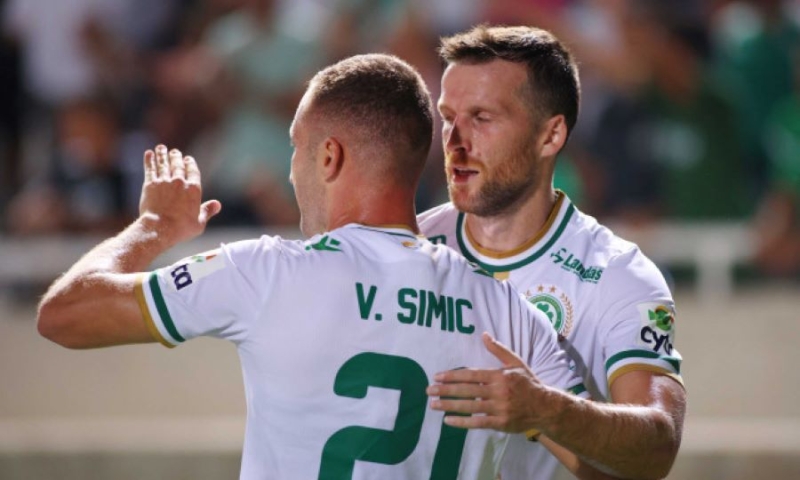 The victory in the last league game against APOEL was very important for the reasons that have been explained many times.
At the break the team worked (as much as absences allowed) with all players present and absent (due to Nationals) maintaining good spirits and a high level of confidence in themselves for the difficult sequel ahead.
With the internationals returning gradually ("young people" to integrate into the rest of the team do not exist) time is counting down for Omonia to resume the championship.
The whole football scene and the effort to improve – internal – because , we said, there is no help from outside for the time being and there certainly won't be in Saturday's match against AEL, it must be combined with results since these feed the big team that has high demands.
With the obvious goal of winning, which will be the first away from action if it comes, Omonia will line up at the newly built stadium in Limassol with Sofroni Augusti preparing its plan without Fouad Basiro who received a straight red card in the match against APOEL and will he stayed out for two matches but with Veliko Simic, who saw two yellow cards in the same match, but the coach decided to have him available against AEL and to deprive him against Aris.
Based on the indications, the "green" coach will focus on facing the opponent mainly with the faces that APOEL faced. Adam Lang and Neanja Miletic did well and probably remain as a duo, while instead of the international midfielder from the Comoros, we are most likely to see Charalambos Charalambous who did well in the match against APOEL
Alexander Franson has taken minutes of participation in the friendly with MEAP but does not look ready. Paris Psaltis, who is in a better condition in terms of readiness, also got minutes of participation. Nikolas Panagiotou needs work and time.
Alium and Amos
It is expected that Omonia will announce the two African extreme forwards, the 20-year-old Cameroonian Saidu Alyum and the 21-year-old Nigerian Akinkummi Amo.
They went up in smoke
They disappeared, as expected, within three hours of the 1,100 tickets they accounted for to the fans of the team for the game with AEL. The world, however, is very disappointed with the lack of support for the team and is waiting for a … miracle even at the end.