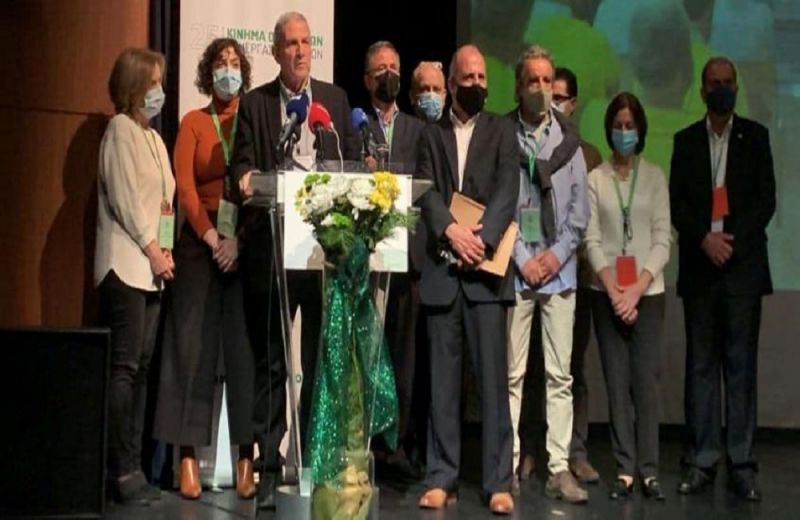 The Movement of Ecologists – Citizens' Cooperation is in the final stretch and is heading to the 12th regular Pancyprian Congress on Sunday, February 6 at 10:30 a.m. at the Municipal Theater of Latsia in Nicosia. The conference will elect the President, Deputy Chairman, two Vice-Presidents and 16 members of the Central Committee, the Supreme Decision-Making Body of the Movement, by direct vote.
A total of 31 people applied for the Central Committee:
1. Emiliou Fotis
2. Alambritis Stavros
3. Evangelou Giannis
4. Elias Nikos
5. Iliadis George
6. Ioannidou Elpida
7. Ioannou Natasa
8. Iosifidis Haris
9. Kola Maria
10. Konstantinidou Sozi
11. Loizou Chrysanthi
12. Matsas Orestis
13. Miltiadous Alexander
14. Michailidou Rita
15. Mallam Joseph
16. Neocleous Breasts
17. Nikiforos Savvas
18. Nikolaou Fytoula
19. Xanthou Efi
20. Papageorgiou Angelos
21. Paraschou Michalis
22. Perdiki Electra
23. Sakadaki Alexia
24. Stavridis George
25. Tsimillis Kyriakos
26. Fahouri Eliana
27. Haguila Etmond
28. Charalambous Andreas
29. Charalambous Andri
30. Christou Sotiris
31. Chrysostom Marios
The remaining members of the Central Committee were elected in separate provincial assemblies held at the provincial level. At the next meeting of the Central Committee, which will take place on 13 February at 10:30 under its new recommendation, the remaining members of the Political Committee and the Executive Secretariat will be elected (Executive, Deputy Executive, Head of International Relations, Financial manager, members and so on).