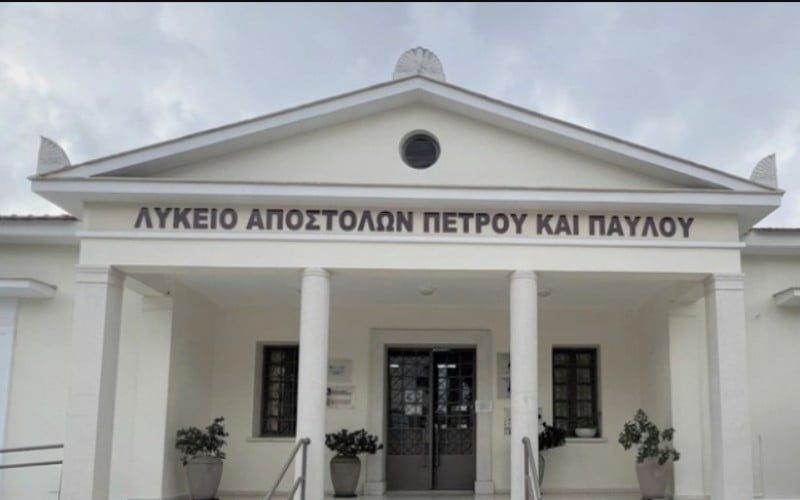 One-hour absence from classes tomorrow at the Lyceum of Apostles Peter and Paul due to teaching material – The Association of Parents of the school decided to apply dynamic measures due to the non-intervention of the Ministry of Health

< /blockquote>

Download the CYPRUS TIMES APP! HERE for Android and HERE for iOS

The Association of Parents of the High School of the Apostles Peter and Paul is taking dynamic measures to respond, in Limassol, after the Ministry of Education did not respond to the request for intervention and resolution of the problems arising with the material of the quarterly exams.

The school's Parents' Association reports that they did not receive any response and/or interest from the Ministry of Education regarding their request for the problems their children face with the material and therefore decided to escalate measures, starting tomorrow Tuesday.

Specifically, the Parents' Association decided on a one-hour absence from school children's lessons during the last teaching period (13.00).

It is recalled that in its letter to the Minister of Education, the Parents' Association states that the students and final students are facing problems with the increased curriculum, the pilot program for the introduction of French in 2nd and 3rd high schools and the lack, such as supports, communication and agreement between examiners.