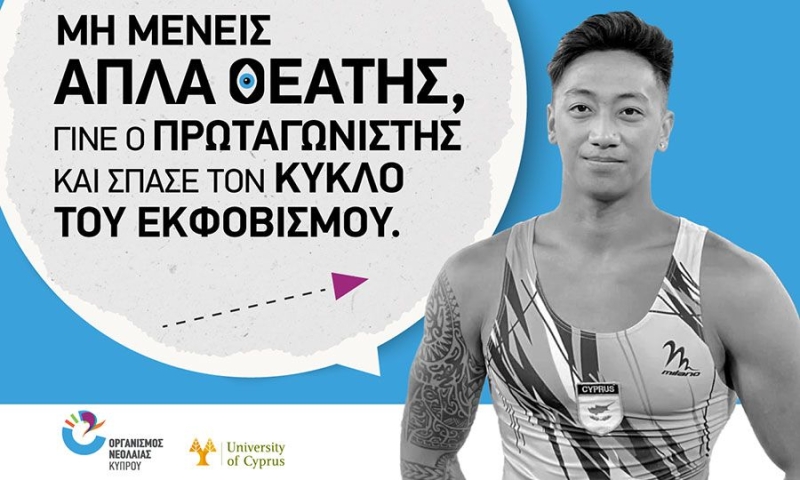 The issue of school bullying has emerged as one of the most important problems we face in recent years. We all happened at some point to find ourselves in front of bullying phenomena, limiting our role to that of "observer".
In this context, the Cyprus Youth Organization, on February 24, 2023, will hold a press conference to present the campaign, "Don't just be a spectator, be the protagonist and break the cycle of bullying", for purposes prevention and treatment of school bullying. Unlike other campaigns that focus on the perpetrator or the victim, ONEK addresses the key role that the observer plays in these cases.
The School Psychology Department of the University of Cyprus, in collaboration with ONEK, offers for the campaign informative material and other relevant information about school bullying, prepared by the department under the guidance of Dr. Anthis Loutsiou.
The protagonist of the campaign, the golden athlete of the instrumental Marios Georgiou, will also be present at the event, to talk about the significant effects of bullying, based on his own experiences.< /p>
Learn more here: