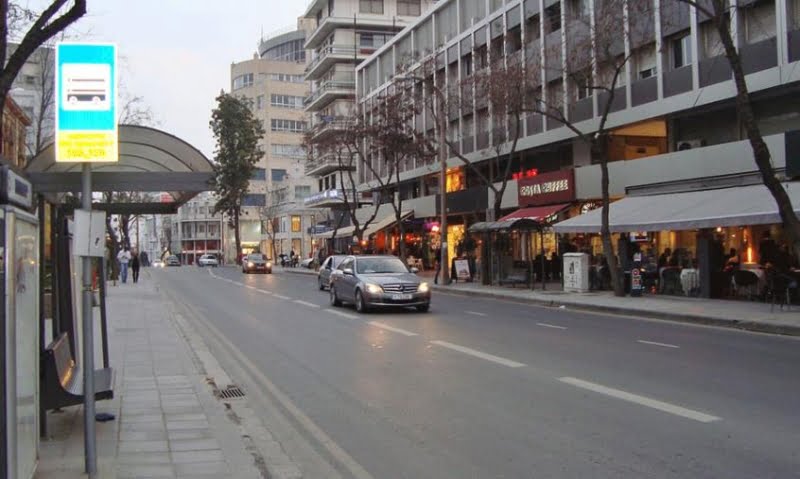 The two traffic lanes on Makariou Avenue (from its junction with Spyros Kyprianou and Digeni Akrita Avenues to its junction with Evagorou Avenue) and on Anastasios Leventis Street, from Thursday, October 27, 2022, the Municipality of Nicosia states in its announcement.
Clarifies that the entry of motorized vehicles, including two-wheelers and three-wheelers, will be prohibited, with exceptions (vehicles belonging to legal users of licensed parking spaces, emergency vehicles, utility vehicles, taxis, bicycles and scooters, catering vehicles, waste collection vehicles and recycling materials).
The arrangements as he further mentions will be permanent and are part of the Project "Redevelopment of the Commercial Triangle of Makarios – Stasikratos – Evagoros, whose phase B has been completed.
< p>According to the Municipality, in this particular section of Makarios Avenue, the first attempt in Cyprus is being made to create an area of ​​reduced pollution, within an urban shopping center.
It also states that the bioclimatic design and philosophy of the Project are consistent with and reinforce the state's overall effort to meet the goals set by the EU. until 2030, to address climate change and reduce pollutants.
As mentioned in the announcement of the Municipality, the Mayor of Nicosia, Konstantinos Giorkatzis, stated that the how our cities operate, has proven to leave a high environmental footprint, adding that this model of urban development is no longer sustainable, in ecological terms. Mr. Giorkatzis also said that the choice of redeveloping the commercial area of ​​Nicosia, in an area friendly to people and to the environment, attempts to be the beginning of a more sustainable way of developing Nicosia and Cyprus.< /p>
The project involved major city center arteries. More specifically, in addition to Makariou Avenue 3 and Anastasios G. Leventis, interventions were made on Arnaldas Street, on parts of Stassandros, Aphroditis and Crete Streets and on Agia Eleni, Grigoriou Xenopoulou, Bouboulina, Hera and Annis Komnini Streets, up to their junction with Stassandrou Street, roads that except for Crete Street will be converted into a Shared Space and the movement of wheeled vehicles will be mandatory with a maximum speed of 20 km/h, while at the same time stopping and parking of vehicles will be strictly prohibited all along the road.