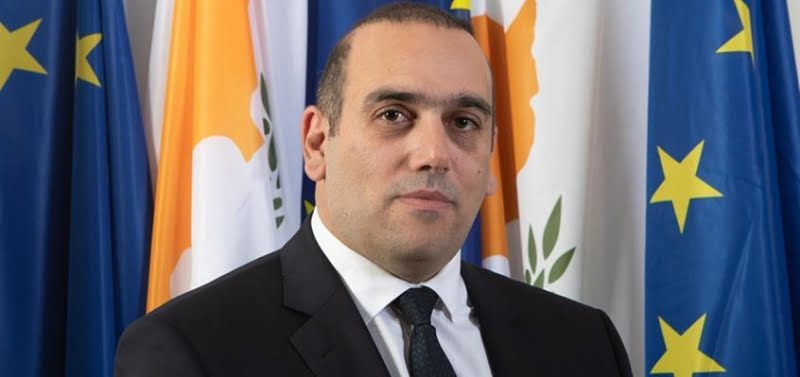 The Government walks alongside the communities of Cyprus and implements projects for the needs of the citizens, as only through the development of the communities and the upgrading of the living standards of the rural world, their abandonment will be prevented, the Minister of Transport said on Sunday. of Communications and Projects, Yiannis Karousos at the Zivania Festival organized by the Alona Community Council.
In his greeting, Mr. Karousos said that zivania is a trademark of Cypriot tradition and culture and is among the most famous traditional Cypriot products.
The history of zivania goes back centuries, he added, while, for its production in Cyprus uses a fairly large amount of fresh grapes, "about 1/5 of the annual average production".
He noted that Alona, ​​"built on the apron of Mount 'I Mutti tis Kantila'", has "green vines from which the village produces its famous wine as well as its special Zivania". He added, among other things, that Alona with its valleys, hazelnut trees and the Nature trail, "where the visitor can admire the unique landscape, belongs to the villages of Cyprus with traditional natural beauties".
Mr. Karousos mentioned that his Ministry is preparing projects that contributed and contribute to the development of the community of Alona, ​​such as the planning for the widening of the Fterikoudi – Alona – Polystipou – Chandrio road. The improvement/widening of the road in question, 13.4 km long, he added, is included in the proposals of the Strategic Plan for the development of the Troodos mountain areas for the period 2020-2024, while the start of the first phase of the project (Fterikoudi – Alona – Polystypos) included in the Three-Year Financial Framework 2021-23 and the completion of the expropriation process is expected to promote the bidding process.
In addition, he said that the documents are being prepared for the announcement of tenders for the implementation of the project regarding the shaping of the access to the church of Agios Georgios, while there will also be repairs of water collection points (grids, gutters) within the village.
The Minister also referred to other projects that are planned to be carried out that will benefit the village as well as financial assistance to the community of Alonas from the Ministry of Transport, Communications and €5000 for the renovation of the square area "Kato Vrysi" at the entrance of the Community .
"The Government of Nicos Anastasiades is carrying out work, walking alongside our Cypriot communities and implementing projects for the needs of the citizens", said Mr. Karousos in his speech. "We are sure that only through the development of the communities and the upgrading of the living standards of the rural world, we will prevent their abandonment and we will highlight these areas as centers of cultural and economic development", he added.
In closing, he congratulated those who contributed to the realization of the event.