POWERED BY:
07:55 Monday
March 14, 2022 INSIDER • GOAL • IN-CYPRUS • PROPERTY • CYPRUS-IS • CAREER LIKE • GOING OUT • XRYSES SYNTAGES • ACTIVE • PHILGROUP NEWS & nbsp; SOCIETY & nbsp; INSIDER & nbsp; OPINIONS & nbsp; GOING OUT & nbsp; CULTURE & nbsp; SPORTS & nbsp; AUTO & nbsp; GOOD LIFE & nbsp; USEFUL & nbsp; PRINTED EDITION & nbsp;
ARCHIKIEIDISEISPOLITIKITOPIKAPARASKINIOMEDIAELLADAKOSMOSEPISTIMIPERIVALLONTECHNOLOGIASYNENTEFXEISCHRYSES ETAIREIESKOINONIAEIDISEISKYPROS OF CHTHESANAGNOSTI HAVE LOGOEPISTOLESSYNENTEFXEISDIMOFILI IN INTERNETVIDEOSAFIEROMATAADVERTORIALINSIDEREPICHEIRISEISKYPROSBRAND VOICECAPITALFORBESBLOOMBERG OPINIONPROTAGONISTESKAFTI GRAMMICHRYSES ETAIREIESKARIERAAPOPSEISARTHRA IN "F" INTERVENTION IN "F" MESSAGE YOUR SKITSAO WORLD TWITTERGOING OUTTHINGS TO DOCINEMAMOUSIKIESTIATORIABAR/CAFETV ODIGOSTILEORASIPOLITISMOSKYPROSKOSMOSKRITIKESEKDILOSEISPROSOPAATHLITIKAPODOSFAIROMPASKETPARASKINIAELLADADIETHNIALLA SPORAPOPSEISSKITSOVIDEOSAUTONEAPAROUSIASIAPOSTOLESAGONESKALI ZOIFGEIADIATROFIEF ZINASTRACHRYSES SYNTAGESSYNTAGES SEFVIMA VIMACHRISIMAFARMAKEIAGIATROIAERODROMIALIMANIATILEFONAOPAPKAIROSSYNALLAGMALACHEIAAPPSPROSFORESENTYPI EDITION POLITIKITOPIKAPARASKINIOMEDIAELLADAKOSMOSEPISTIMIPERIVALLONTECHNOLOGIASYNENTEFXEISCHRYSES COMPANIES EIDISEISKYPROS OF CHTHESANAGNOSTI HAVE LOGOEPISTOLESSYNENTEFXEISDIMOFILI THE INTERN ETVIDEOSAFIEROMATAADVERTORIAL EPICHEIRISEISKYPROSBRAND VOICECAPITALFORBESBLOOMBERG OPINIONPROTAGONISTESKAFTI GRAMMICHRYSES ETAIREIESKARIERA ARTICLES IN "F" INTERVENTION IN "F" MESSAGE YOUR SKITSAO WORLD OF TWITTER THINGS TO DOCINEMAMOUSIKIESTIATORIABAR/CAFETV ODIGOSTILEORASI KYPROSKOSMOSKRITIKESEKDILOSEISPROSOPA PODOSFAIROMPASKETPARASKINIAELLADADIETHNIALLA SPORAPOPSEISSKITSOVIDEOS NEAPAROUSIASIAPOSTOLESAGONES YGEIADIATROFIEF ZINASTRACHRYSES SYNTAGESSYNTAGES SEFVIMA STEP FARMAKEIAGIATROIAERODROMIALIMANIATILEFONAOPAPKAIROSSYNALLAGMALACHEIAAPPSPROSFORES ENTERPRISES LTD BRAND VOICE CAPITAL FORBES BLOOMBERG OPINION PROTAGONISTS HOT LINE GOLDEN CAREER COMPANIES
EXCLUSIVE COOPERATION
TOGETHER WITH
Powered by
Next Previous "Open" bank accounts to Ukrainian refugees HOME • INSIDER • CYPRUS • "Open" bank accounts to Ukrainian refugees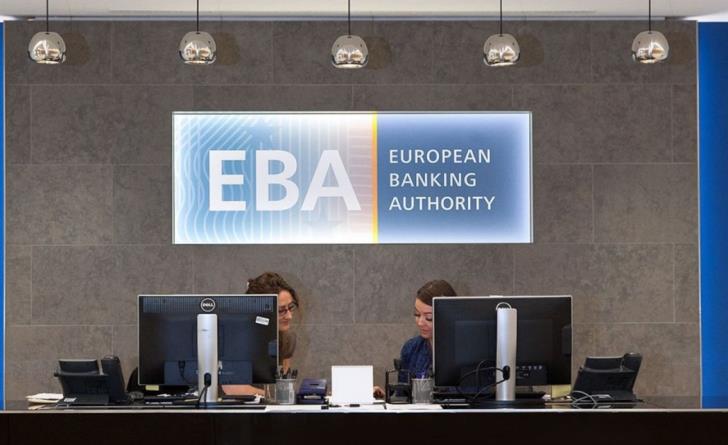 & nbsp & nbspTheano Theiopoulou & nbsp; & nbsp;
A call on financial institutions to ensure that they comply with sanctions against Russia following the invasion of Ukraine and to facilitate access to basic payment accounts for refugees is the message given by the European Banking Authority (European Banking Authority) Banking Authority).
In a post last Friday, it stated that "the European Banking Authority strongly condemns the recent developments that have had a significant impact on the state, society and economy of Ukraine. Following the invasion of Ukraine, the EU Council adopted restrictive measures against Russia and Belarus, which require financial action. EBA shall cooperate with the competent authorities to ensure the proper implementation of these restrictive measures by all financial institutions. In this context, EBA will collect and filter questions about the scope of the restrictive measures, as they apply to banks, and will forward them to the EU Commission, which will answer them. EBA will continue to monitor and closely assess the situation to inform the decisions and actions required to mitigate short- and medium-term risks and is ready to act within its remit. "
< b>READ ALSO: & nbsp; Mathioulakis: Fear causes prices to rise
EBA emphasizes the need for European banks and other financial institutions to implement and comply with the restrictive measures adopted in response to the Ukrainian crisis. Financial institutions should evaluate the adequacy and effectiveness of internal controls and governance to ensure compliance with these measures and to adapt or improve systems and procedures as appropriate.
Competent Authorities work to ensure the adequacy of internal controls and governance in the supervised entities. Competent authorities also work closely with supervised institutions, financial intelligence units (FIUs) and law enforcement agencies to detect, monitor and raise awareness of fraud and financial crime and prevent circumvention of restrictive measures. This will help ensure that EU restrictive measures are applied uniformly throughout the financial sector and that the single market is functioning properly. EBA strongly encourages banks and other financial institutions to carefully consider the prudential and business impact of the short-term and long-term risks they face in the light of these geopolitical developments.
READ MORE b>