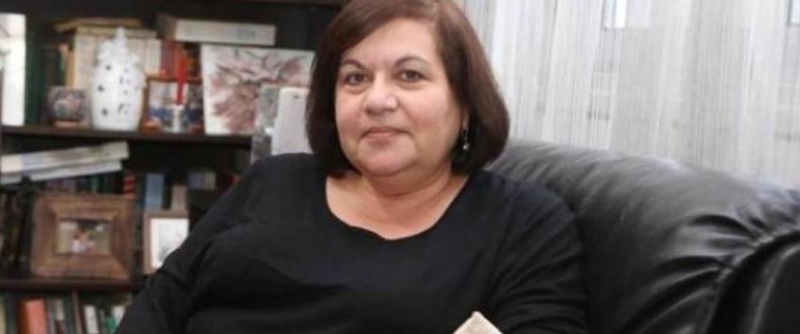 The Deputy Ministry of Culture expresses deep sadness for the death of theater critic Nona Moleski whose, as it states, "her countless texts, the unique analyzes and 'readings' of the theatrical performances of our country contributed significantly to the development of the field as well as to the revitalization of interest in Cypriot theater and its creative process".
According to the announcement of the Deputy Ministry, Nona Moleski was born in Yerevan, Armenia in 1956 and studied classical literature at Lomonosov University in Moscow. He continued with postgraduate studies in the comparative linguistics of ancient Balkan languages ​​at the Institute of Slavic and Balkan Studies.
He lived permanently in Cyprus since 1982 and worked as a philologist in secondary schools. He started dealing with theater criticism from 1989 and from 1993 he maintained a permanent column in the newspaper "O Phileleftheros".
Nona Moleski was for two terms a member of the board of directors of the Cyprus Theater Organization as well as a member of the Theater Awards Committee. She has translated plays from Russian for performances staged by the Cyprus Theater Organization, the Satirical Theatre, Theater One, Theatro Skala and other theater groups, while she also staged numerous performances with her students in schools.
"Her love and dedication to the theater were her unquestionable characteristics and her loss leaves an unfillable void in the culture of our country", he concludes.
Also, the President and the Members of the Board of Directors, the Artistic Director and the Staff of the Cyprus Theater Organization were informed with deep sadness that Nona Moleski has passed away. for years he continuously watched and wrote as a 'speech viewer' documented, substantial and insightful reviews that everyone was waiting to read".
At THOK he was a member of the Board of Directors from 1994 to 2000.
Finally, THO K expresses his sincere condolences to her husband, George Moleski, to her daughter and partner of the Organization, Eleni Moleski, as well as to all her relatives.