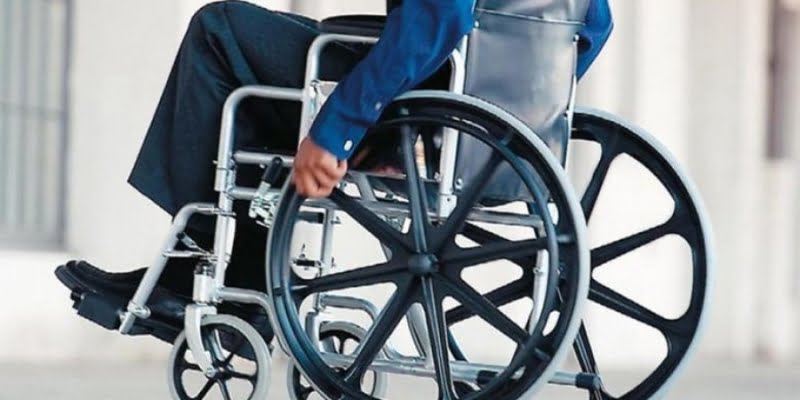 Spreading awareness of invisible disabilities, with harmful, and not always immediately apparent, effects on health is vital to removing exclusions and reducing inequalities, says the Cyprus Patient Associations Federation (OSAK) in its message on the occasion of the World International Day of Persons with Disabilities, which was established in 1992 by a decision of the UN General Assembly and is celebrated every year on December 3.
In a press release, OSAK states that the choice of this date is linked to the adoption by the international organization on December 3, 1982 of the action program for the disabled, which on March 30, 2007 led to the signing of the International Convention on the Rights of Individuals with a disability. It is noted that Cyprus sanctioned it in 2011 and Greece in 2012.
Every year, it is reported, this day provides another opportunity for society to focus its attention on the rights and possibilities of people with disabilities, thus improving their quality of life and implementing reforms that will develop new perspectives for their social integration.
"It aims to promote understanding of disability issues and mobilize support for the dignity and well-being of people with disabilities. It also seeks to draw attention to the fact that the gain from the inclusion of people with disabilities in every aspect of life is total and concerns us all, says OSAK.
He notes that approximately 15% of the world's population, or one billion people, live with disabilities while, often, "we are not aware of the large number of our fellow citizens who live with disabilities and the challenges they face".
Lack of attention to the needs of people with disabilities means they encounter obstacles at every turn in their lives, it states.
"They face stigma and discrimination, lack of appropriate medical care and rehabilitation services, lack of access to means of transport, buildings and information', is added.
WHO reports that the World Health Organization Report recommends that governments and partners provide access to all basic services to people with disabilities, invest in special programs for people with disabilities in need, and adopt national strategies and action plans. For the planning and implementation of these initiatives, the participation of the disabled themselves is deemed necessary, he adds.
"The effort to achieve the independence and social integration of people with disabilities remains a continuous process that includes a holistic approach where accessibility to goods and services will be strengthened by the state but also by civil society, agencies and the businesses', it states.
It is noted that employment rates for people with disabilities, throughout Europe, "remain low, showing that the road is long which certainly includes a change of attitudes but above all a modification, creation of a regulatory framework that will stimulate the right to work". It is added that, within a landscape of protection of the rights of people with disabilities, inequality is reproduced even for some invisible categories of disability.
In closing, OSAK says that spreading awareness of invisible disabilities, with harmful &ndash ; and not always immediately obvious – effects on health, is vital for removing exclusions and reducing inequalities.
Source: CYPE