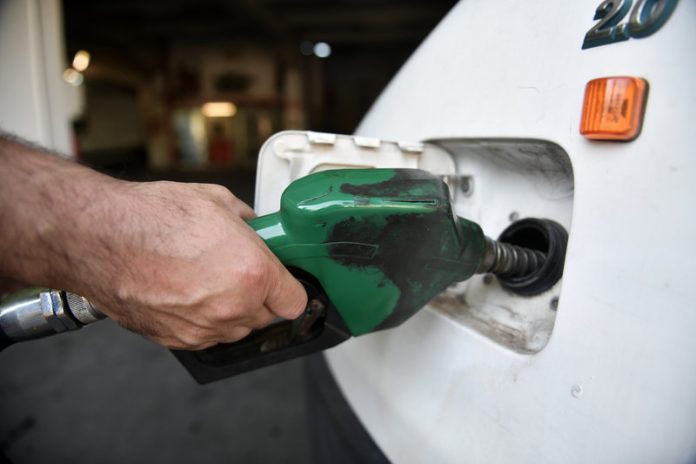 Áõîçóåéò óôéò ôéìÝò ðåôñåëáßïõ, âåíæéíçò êáé öõóéêïõ áåñéïõ ç ïðïßá ééëåôáé óôç êñßóç óôïí Ðåñóéêü Êüëðï. 17ç 17 Óåðôåìâñßïõ 2019. (EUROKINISSI / ÌÐÏËÁÑÇ ÔÁÔÉÁÍÁ)
Since the beginning of 2021, fuel prices have skyrocketed. They are already at levels we have only seen in times of oil crisis. Without any particular reason, without the prices of oil in the international market being considered particularly high, the retail prices of fuel in Cyprus are burning.
In recent months, as reported and as the consumer finds out, that is, each of us, we have an increase approaching 30 cents. A huge increase that our pocket can hardly withstand. The protests have already started, the demonstrations have started in all directions, but one thing is for sure. That this time too they will fall on the ears of the deaf. For years now, fuel prices have been dominating. Both the companies and the Government stubbornly refuse to disclose the methodology and justify the prices. Oil companies make huge profits. This must be taken for granted. It is a given how they make the most of fluctuations in international prices to add to their profits. When international oil prices fall, in Cyprus the consumer benefits from it with a long delay. On the contrary, when the international market imposes increases, this increase is immediately imposed in Cyprus as well. In fact, every time international oil prices increase, in Cyprus this increase is disproportionately higher. Something that happens this time as well, with the result that the consumer is also disproportionately burdened.
During this period of economic crisis exacerbated by the pandemic, economic activity has been reduced, wages are shrinking, the family budget is receiving another blow from the increases in fuel prices. Prices that we rarely had in the past, when we had the additional VAT burden and which has been deducted in recent years in order to keep fuel prices at tolerable levels. Now the companies, with the tolerance of the Government, are restoring prices to new heights. And we are in awe when we think only where the prices will go if the price of oil reaches or exceeds $ 100 a barrel.
Fuel is the driving force of the economy and everyone understands how important their price is. It affects the prices of many other products and services. So if fuel prices are not controlled then we will have a tsunami of increases which will affect both the local economy and the living standards of the people.