M. Scandal: The decision to close 4,000 accounts was unrelated to the sanctions announced in mid-April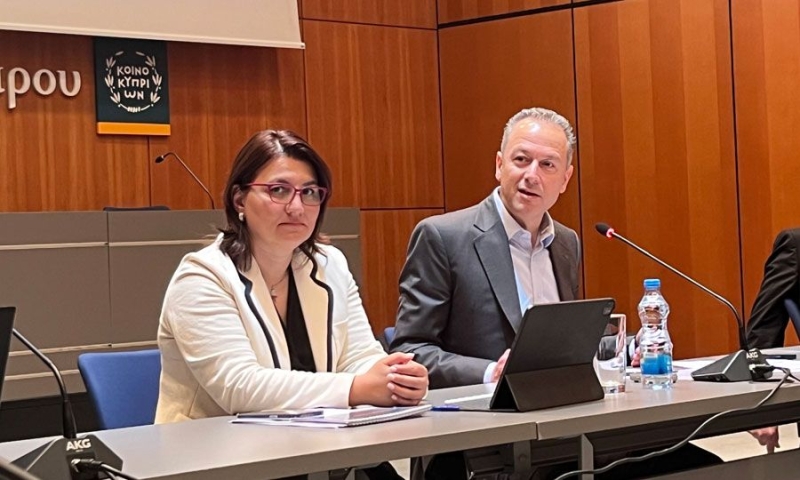 By Panagiotis Rougalas
The position that natural and legal persons who are subject to sanctions should themselves request exemption from the international Authorities, so that the banks in turn allow business payments to be made from accounts that have been frozen, expressed the CEO of the Bank of Cyprus, Panikos Nikolaou.
In the context of the announcement of the financial results of the Bank of Cyprus for the first quarter of 2023 and when asked about the "blocking" of bank accounts that resulted in the inability to make payments to employees who worked in them since April, Mr. Nikolaou emphasized that very well the banks apply the sanctions applied by America, Great Britain and Europe. "The bank should not get any permission to pay an entity that is in sanctions – frozen, payroll, that is the job of the frozen entity itself to ask for some kind of exemption," he commented.
The at the same time, Mr. Nikolaou commented that even if the "frozen" gets an exception for the bank to pay salaries, it will be a piecemeal measure. "The President of the Republic said that it is a good opportunity to come clean with the issue of sanctions and I agree", said Mr. Nikolaou.
Regarding the closure of Bank of Cyprus customer accounts at the time the announcements were made sanctions, the Director of Compliance of the Bank of Cyprus, Marios Skandalis, spoke, saying that the decision to close 4,000 accounts was not related to the sanctions announced in mid-April. "The decisions to close the accounts of 4,000 Russians residing in Russia were taken at the end of March by the Board of Directors," he explained. As he pointed out, they were judged as "high risk" accounts and the bank proceeded with this decision.