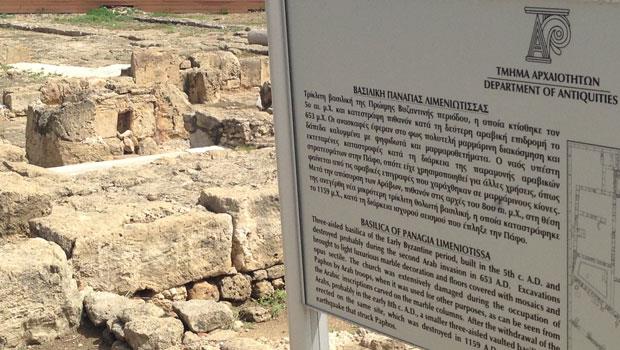 Dora Christodoulou
It is located in the heart of the tourist area of Kato Paphos, it is an archeological monument, however it is located in the shadow of the famous antiquities of the Archaeological Park of Kato Paphos. The reason for the archeological site of Panagia Limeniotissa, located on the road that leads to the back of the buildings of the Port Authority in the port of Kato Paphos.
In recent years, efforts have been made to highlight this area, through the installation of information signs and lighting of the monument, which is located right next to the Archaeological Park of Kato Paphos.
Those involved in the tourism industry of the port area emphasize that the placement of information signs for the monument, by the Department of Antiquities, showed the great interest of visitors around it, which increased even more when the infrastructure was installed for its electricity at night. , a fact that contributes to its promotion and the improvement of the image of the wider area.