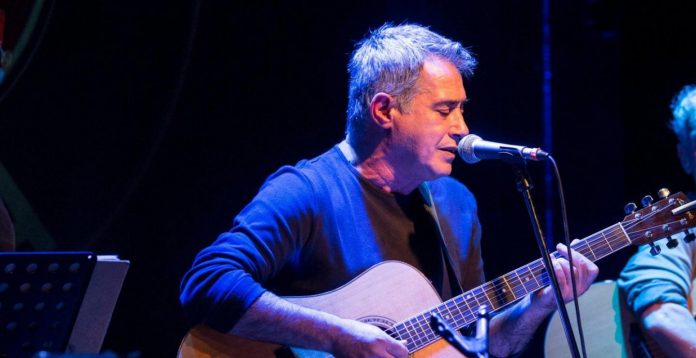 "Become the tree of life"
The Community Council of Roads together with the Youth Center of Roads, organize on Saturday, September 4, 2021 at 8:00 pm, at the "Royal Land", a special charity concert in the village of Road.
A village that has recently been affected by fires. Somewhere between the burned mountains and the trees, somewhere between love and mutual aid, we will unite our voices and hearts with the aim and purpose of strengthening the fire-affected inhabitants of our community and encouraging and reviving the morale of all our fellow villagers!
The protagonists of the concert will be Pantelis Thalassinos and Koulis Theodorou, who will take us on beautiful musical journeys! The charismatic Frederiki Tombazou and Marina Verzanli will be with us. In the recitation will be Polys Kyriakou and Eleni Sofroniou.
Due to the fact that there will be tables with chairs for drinks and snacks, in accordance with the health protocol, attendance will be made ONLY with reservations at tel. 99724432 – Andreas (limited number of seats).
It is mandatory to present a safe pass.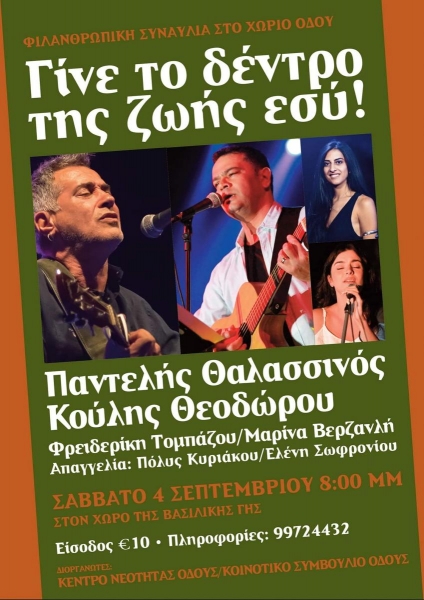 source: Check In Cyrpus