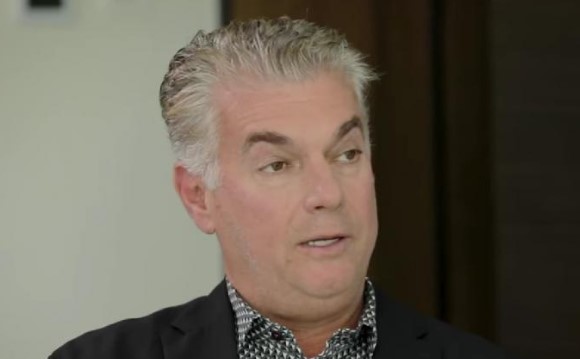 A guest on the show "TET A TET" with Tasos Tryfonos is the president of Omonia, Stavros Papastavrou.
The administrative leader of the "greens" will say a lot of interesting things both about his personal life and about the vision he has as the president of Omonia.
Our website will convey to you everything that the powerful man will say. factor of the "clover".
The statements of the president of Omonia:
How much time he spends in Cyprus: "Usually 2 months. Now in the last years when our daughters have grown up, I hope we can stay longer".
How he experienced the invasion:"During the invasion we climbed into my father's tractor and left Lysi. We were poor and after the war we got poorer. At 12 I returned to Xylotymbou where the others were. We stayed in shacks until 15-16. Then we rented a house. I didn't have big dreams".
On his relationship with football: "I wasn't into football. The first game I watched was Omonia 5 years ago. My family were all Anortho-Asians, now almost all of them have become Homo-Onoian".
About life in America:"On my first night I was staying at a friend's apartment, I looked around and said where I came from. I was impressed, I was seeing up close what we saw in the works. We woke up to snow the first night. The next day I went to the apartment with a roommate. The job started before the New Year in a butcher shop. The man wanted help because of the holidays and then kicked me out. Then I was a delivery boy, I didn't know the streets. This was the last job in January. I felt lonely but because I was young it was easier".
On his decision to stay permanently in America:"The jobs I started forced me to stop University to catch up. From that day I started making money and being more comfortable than those around me. I started an office dealing with construction. I made the decision that I would stay in America. I set up my own workshops and I stayed in the office, I took risks. When you're trying to grow a business, what you get is what you put back. I saw the next step, the next opportunity, the next business".
How the presidency came about in Omonia:"My friend Dimitris Grigoris took me and asked me if I was interested in coming to Omonia. As an entrepreneur you always say I will see the plan and then, I didn't think anything would happen. Omonia is not a simple business that you can put money in and take. That's how it happened in the end and to my surprise the deal was done. Jennifer thought I was crazy at first, because she knew that in the 30 years we've been together, I've never watched football."
On the risk he took:"They are a great team and I felt it, I certainly didn't understand where I was coming and I say that of course. It took me 1-2 years to understand and see what it is to be the president of Omonia. It was a challenge for me, something different. I didn't want to regret it after 10 years that I didn't come. I also had time with my jobs and I felt that I could make the idea work. I started thinking that I wanted to be active in Cyprus in some way. Before Grigoris called me, I had planned to help ASIL Lysis, but I didn't even have time to meet with them".
About the initial agreement:"The first agreement with Omonia was for 20 years, it ends and leaves, it was not mine. At first I thought that you can make money with a team, but there is no such scenario for Cyprus in any team. When I started living the life of Omonia with the world, then it was a matter of growing the team even more for the time I am here".
For the fact that not everyone agreed and the departure of Tyra 9: "I didn't expect everyone to agree with my decisions. I couldn't stop them from leaving, I'm talking about Gate 9. Our vision is to grow Omonia in Cypriot terms and conditions, we want the privately owned stadium and to grow as an organization. At the moment we are working on the field and I believe we will soon announce something".
On the involvement of politics in Cypriot football: "I have never thought about politics, I don't think it is for me , Cyprus is not ready for me either. There are many reasons why I don't make such a decision, one reason being my family. My daughters live in New York. I better not get involved in politics. The football now started to go outside, a line was formed. It is not good for them to mix politically with groups".