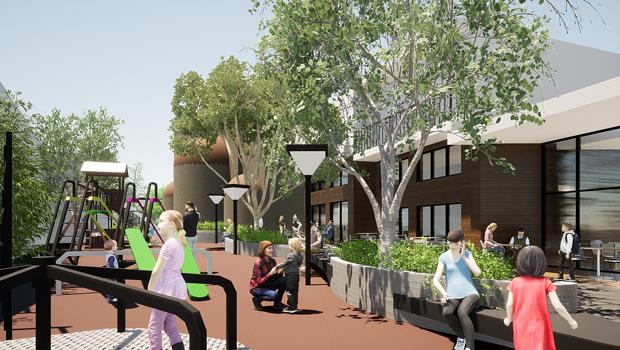 Dora Christodoulou
The traditional center of Paphos is enriched with another modern and functional square space, which among other things will include a playground and new parking spaces. This is the surrounding area of the church of Agios Kendeos, a project with a total cost of 390 thousand euros. The work is expected to be completed within six months .
The Mayor of Paphos, Faidonas Faidonos, stressed that the area will be transformed into one of the most important squares of the city, with an impressive playground, with external lighting of the church and other modern facilities, and expressed the belief that the space will be a pole of attraction for locals and foreign visitors. He called on the pastor of the Church, as well as the members of the Ecclesiastical Committee to take care of both the landscaping and the internal renovation of the Church.
The project includes the replacement of existing roads, the construction of new paving and foundations, the creation of a new parking lot and playground, the construction of lighting, sewerage and rainwater management network, as well as the installation of prefabricated toilets.