POWERED BY:
09:26 Friday
25 March 2022 INSIDER • GOAL • IN-CYPRUS • PROPERTY • CYPRUS-IS • CAREER LIKE • GOING OUT • XRYSES SYNTAGES • ACTIVE • PHILGROUP NEWS & nbsp; SOCIETY & nbsp; INSIDER & nbsp; OPINIONS & nbsp; GOING OUT & nbsp; CULTURE & nbsp; SPORTS & nbsp; AUTO & nbsp; GOOD LIFE & nbsp; USEFUL & nbsp; PRINTED EDITION & nbsp;
ARCHIKIEIDISEISPOLITIKITOPIKAPARASKINIOMEDIAELLADAKOSMOSEPISTIMIPERIVALLONTECHNOLOGIASYNENTEFXEISCHRYSES ETAIREIESKOINONIAEIDISEISKYPROS OF CHTHESANAGNOSTI HAVE LOGOEPISTOLESSYNENTEFXEISDIMOFILI IN INTERNETVIDEOSAFIEROMATAADVERTORIALINSIDEREPICHEIRISEISKYPROSBRAND VOICECAPITALFORBESBLOOMBERG OPINIONPROTAGONISTESKAFTI GRAMMICHRYSES ETAIREIESKARIERAAPOPSEISARTHRA IN "F" INTERVENTION IN "F" MESSAGE YOUR SKITSAO WORLD TWITTERGOING OUTTHINGS TO DOCINEMAMOUSIKIESTIATORIABAR/CAFETV ODIGOSTILEORASIPOLITISMOSKYPROSKOSMOSKRITIKESEKDILOSEISPROSOPAATHLITIKAPODOSFAIROMPASKETPARASKINIAELLADADIETHNIALLA SPORAPOPSEISSKITSOVIDEOSAUTONEAPAROUSIASIAPOSTOLESAGONESKALI ZOIFGEIADIATROFIEF ZINASTRACHRYSES SYNTAGESSYNTAGES SEFVIMA VIMACHRISIMAFARMAKEIAGIATROIAERODROMIALIMANIATILEFONAOPAPKAIROSSYNALLAGMALACHEIAAPPSPROSFORESENTYPI EDITION POLITIKITOPIKAPARASKINIOMEDIAELLADAKOSMOSEPISTIMIPERIVALLONTECHNOLOGIASYNENTEFXEISCHRYSES COMPANIES EIDISEISKYPROS OF CHTHESANAGNOSTI HAVE LOGOEPISTOLESSYNENTEFXEISDIMOFILI THE INTERN ETVIDEOSAFIEROMATAADVERTORIAL EPICHEIRISEISKYPROSBRAND VOICECAPITALFORBESBLOOMBERG OPINIONPROTAGONISTESKAFTI GRAMMICHRYSES ETAIREIESKARIERA ARTICLES IN "F" INTERVENTION IN "F" MESSAGE YOUR SKITSAO WORLD OF TWITTER THINGS TO DOCINEMAMOUSIKIESTIATORIABAR/CAFETV ODIGOSTILEORASI KYPROSKOSMOSKRITIKESEKDILOSEISPROSOPA PODOSFAIROMPASKETPARASKINIAELLADADIETHNIALLA SPORAPOPSEISSKITSOVIDEOS NEAPAROUSIASIAPOSTOLESAGONES YGEIADIATROFIEF ZINASTRACHRYSES SYNTAGESSYNTAGES SEFVIMA STEP FARMAKEIAGIATROIAERODROMIALIMANIATILEFONAOPAPKAIROSSYNALLAGMALACHEIAAPPSPROSFORES ENTERPRISES LTD BRAND VOICE CAPITAL FORBES BLOOMBERG OPINION PROTAGONISTS HOT LINE GOLDEN CAREER COMPANIES
EXCLUSIVE COOPERATION
TOGETHER
Powered by
Next" Delete "the Russians Paphos HOME • INSIDER • CYPRUS •" Paphos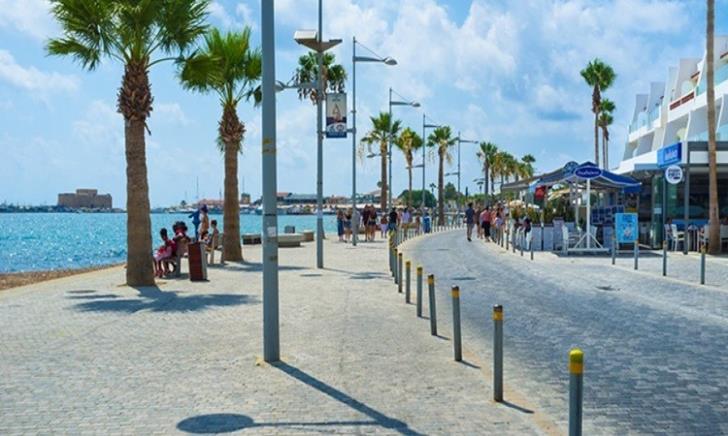 & nbsp & nbspNtora Christodoulou & nbsp; & nbsp;
The ongoing Russia-Ukraine war, and especially the pan-European measures against Moscow, have been on the rise since the beginning of the Russian invasion. so that there is a substandard tourist flow to Cyprus in the summer. Now, with the situation clear that everything is going smoothly, any plans in Paphos have been abandoned and efforts are focused on taking full advantage of the British tourist flow and replacing the Russian one with Central European markets as much as possible./b>
READ ALSO: & nbsp; Many tourists in Scandinavia and Switzerland "promised"
The tourist flow from the two countries to Cyprus was expected to increase especially this year, which is why the tourist institutions of Paphos talk about an unpredictable and painfully difficult next day for tourism. The effects of the hostilities are not yet as immediate for the tourism industry, they explained, as Russians traditionally start booking summer vacations in May and not as early as the British. "We would therefore say that the consequences for our tourism of the flight ban from Russia are not so immediate in March or even April, but we will feel them for good from May and throughout the summer," they said. "These are certainly developments that will have a significant impact on our tourism for the rest of 2022 anyway, but it is still too early to specify them."
As a positive counterweight to the negative data from the war in Ukraine, the tourism operators claim, is that at this stage there is great interest in tourist packages in Paphos from Britain, while in March the corresponding process from Central Europe traditionally begins./p>
"PASYXE Paphos in collaboration with ETAP and other bodies", pointed out the president of the Paphos hoteliers, Thanos Michailidis, "will repeat this year the campaign to promote Paphos as a destination in foreign markets, after much successful last year. Therefore, we estimate that we will have very positive results from this action as well ".
The rapid developments marked by the Moscow invasion of Ukraine, modify the plans of economic operators for the tourist season 2022, since until recently both the improvement of the data around the pandemic and the first bookings from the major markets for tourist packages , showed that we would leave behind the catastrophic two years of the coronavirus. However, the war front is diversifying the data on Cypriot tourism and other trade at a very negative rate, economic factors said.
"Paphos in recent years has begun to grow significantly its share of the pie of Russian tourism and business activities ", said these factors," which increases the ominous data for its tourism this year. The consequences will not be as dramatic as e.g. of the Famagusta Free Zone, which is the traditional destination of the Russians in Cyprus, but is now an important component for Paphos, which is still the main gateway to British tourism on the island. "