Second defeat by Omonia in the playoffs for the "blues"
Tonight's game for Paphos and the new defeat by Omonia looks like a nightmare. The "greens" came to "Stelios Kyriakides" with no points motivation, having in mind the cup final with AEL in ten days, and yet they forced Mitchell Salgado's team to their third defeat in the playoffs.
It may be that the "blues" came in excited and pressed from the first minutes, but defensively they left several open spaces as a result of which the guests became dangerous on the counter. However, Leciaks' goal did not come on the counter-attack, but after a terrible inspiration from the Czech to shoot in traffic from a long distance.
In the second half, Salgado's team pressed a lot especially after 60'. In less than ten minutes, he managed to create two classic chances with protagonists Valakari and Tankovic, but the ball did not enter the net. Her own failure contributed to this, but also the fantastic saves of Fabiano who wanted to remind everyone what a good goalkeeper he is.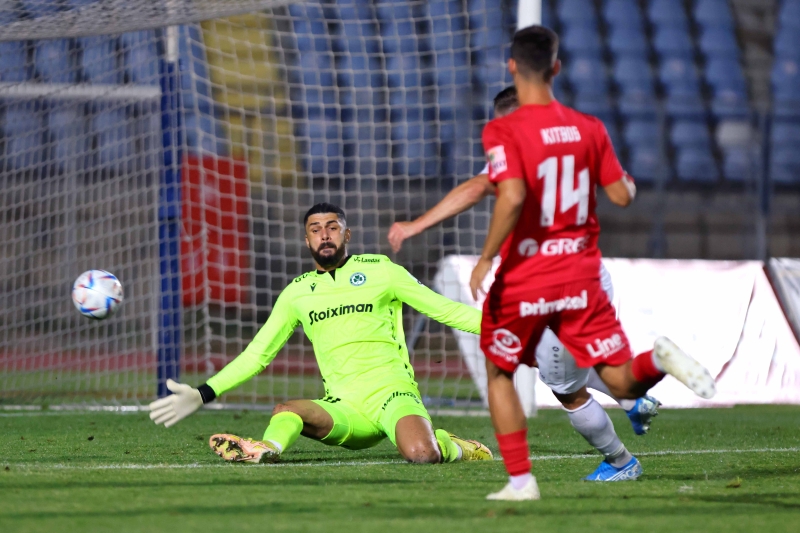 Today was the second defeat of Pafos against Omonia in the playoffs. Essentially, the "blues" got zero points from the only team that does not claim anything in the second phase of the championship.
If we put the elimination from the cup into the equation, then we can clearly say that the "greens " is the "nightmare" this year for Paphos as they put a brake on it for Europe in two competitions!
Now AEK and Apollonas have the opportunity to almost leave Paphos out of the "battle" for a European ticket in the event that APOEL and Ari win tomorrow respectively. And if in the end the team does not manage to secure a European ticket then it will certainly be a failed year since Paphos has the best quality roster in its history while at the same time it has invested a lot. When one does not count the team's unbeaten run in the first round of the championship, then the magnitude of the failure becomes even greater. make it 2/2 in the remaining games and fight to the end to find themselves in the European qualifiers for the first time in their history.