The Blues are determined to chase any chance they have for the championship
The disqualification from the cup by Omonoia brought disappointment to the ranks of Pafos. Now the "blue" turn their attention to the championship where they have before them the five "final" to even claim the title.
It is a fact that the departure of Berg, but more so the arrival of Salgado, brought another air to the team. The "blues" made it 2/2 (AEK, Apollon) in the league with the Spaniard on the bench and combined with the results of the pioneers, they entered again to win the title.
At the moment Pafiaki group is at -6 from Mars. There are five games to go and the gap is wide but not prohibitive. In order to be able to claim the championship with many chances, he will have to continue with victories but also hope for losses from the teams that are ahead.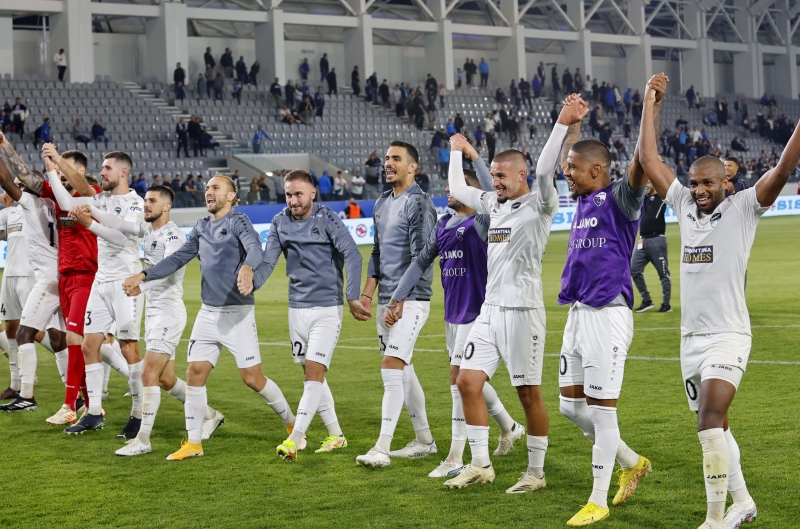 First bet, tomorrow's away derby with Aris. In the event that Paphos escapes from the "Alfamega" stadium with the double, then it will reduce the distance from the top even if APOEL wins Omonia and rises to the first place.
In the difficult "battle" to win the championship, the "blue" have their own "weapons". Zairo is always the team's biggest offensive threat, while Besart Abdurahimi has also been making excellent appearances lately. The 32-year-old forward has scored three goals in the first five games in the playoffs and is proving he can make the difference at this crucial juncture of the season.
Paphos' league task is clearly not an easy one. However, there are still mathematical possibilities and everyone in the team is determined to exhaust all the margins to lift the first championship in their history.