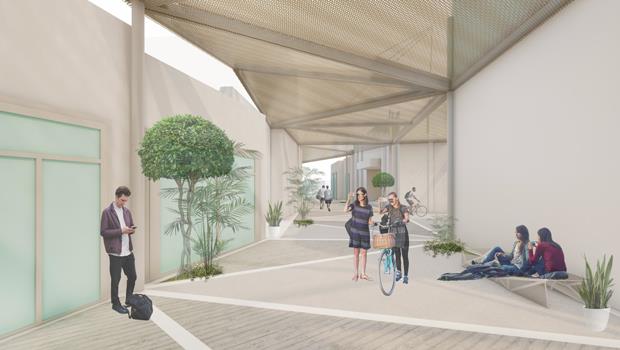 Dora Christodoulou
Another project that will contribute to the further aesthetic upgrade of the traditional shopping center of the city, is entering the implementation phase and will be the next aesthetic and functional intervention of the Municipality of Paphos.
The Mayor of Paphos, Faidonas Faidonos, has already signed with the contractor company, which was selected after an Architectural Competition, the contract for the study and supervision of the project "Renovation and beautification of the Traditional Market-Popular Neighborhood", the total amount of which is million.
The project includes, among other things, restoration of the facades in the area and elements of urban equipment that will help strengthen its character.