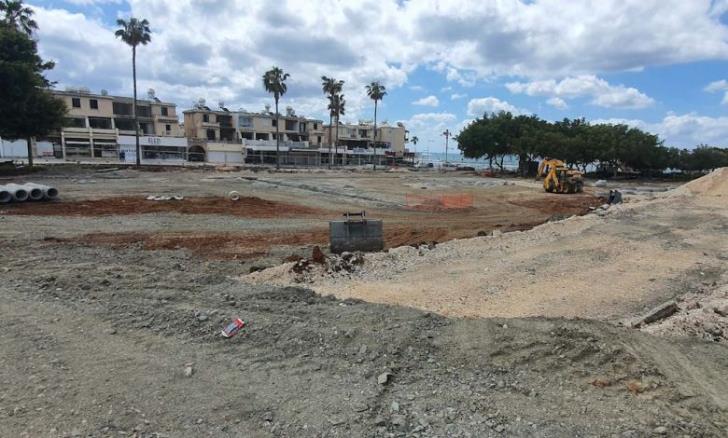 Dora Christodoulou
Orgy reactions have been recorded in recent days once again by the businessmen of the coastal front of Paphos, after the realization that the large-scale works that continue at the entrance of the archeological park and the port of Kato Paphos, have stopped again.
Shopkeepers complain that for days the crews working on the site of the Paphos Transportation Organization's transfer station have "disappeared" from the area and express fears that new serious problems are being created due to the slow pace of the project. They reiterate the request that they have already submitted to state services and the Municipality of Paphos for immediate measures in order for the contractor's crews to accelerate on a continuous basis the pace of work promotion.
The professionals of the area point out that both the range of changes that take place at the entrance of the "heart" of tourism, as well as the time period that they continue, create the need to promote the works immediately and without the slightest delay.
"It does not mean that the entire tourism industry is out of operation for a whole year," they said, "and with its reactivation, it is facing such unexpected problems and delays. The Municipality of Paphos and the competent state departments must move directly and pressively towards the contractor in order to immediately change the situation that is being created again in the last few days ".
In addition to the delays in the works, local businessmen and citizens who visit the port in the late afternoon and early evening, before the traffic ban, also talk about an unacceptable situation that prevails in the parking lot of the Archaeological Park due to lack of lighting.
"This is a situation that causes fear in many travelers," they claim, "since in this huge space there is literally not a single light bulb lit these days. "If you do not have a flashlight on your cell phone, it is difficult for you to move around."
The protesters are demanding that these problems be resolved immediately, while we are experiencing a winter season with a minimal tourist flow.