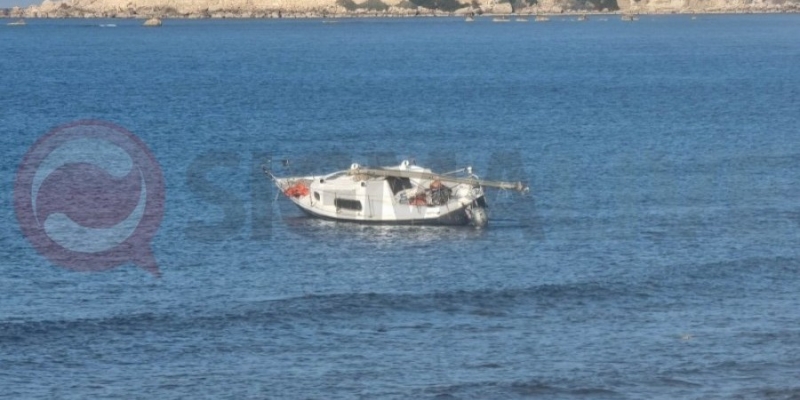 Mechanics damage occurred to a small sailboat sailing in the Potima area in Kissonerga.
The boat suffered damage to its bottom after, according to information from PafosPress, an inflow of water was observed, possibly after hitting dry land, something that can also be seen from the call it took to one side.
The occupants of the boat, although they were in danger, luckily they were cool and managed to get ashore using a small plastic boat.
Early in the morning, information from a fisherman reached the Police and immediately members of the Force, both from the Coastal Police and from the Pegeia station rushed to the scene to help and investigate the incident but without locating anyone on the scene.
Investigations are ongoing.