Inability to take advantage of set phases costs
Paphos received a resounding "slap" from Omonia as they suffered a 0-1 defeat at Stelios Kyriakidis. The Greens traveled to Paphos without points motivation, with the cup final against AEL in ten days' time in mind, but they showed substance on the pitch, forcing Mitchell Salgado's side to their third defeat in the play-offs. At the same time, the "Blues" did not take advantage of their chances, nor did they make the most of their set-up.
It is characteristic that Paphos won 13 corners, not one of which resulted in a final opportunity. In all cases the defenders of Omonia cleared the phases, while just once a footballer of Salgado's team won a header without creating any particular problem for Fabiano. Specifically, the phase came in the 63' when Kvinda left the markings but his header stopped on the back of Youste.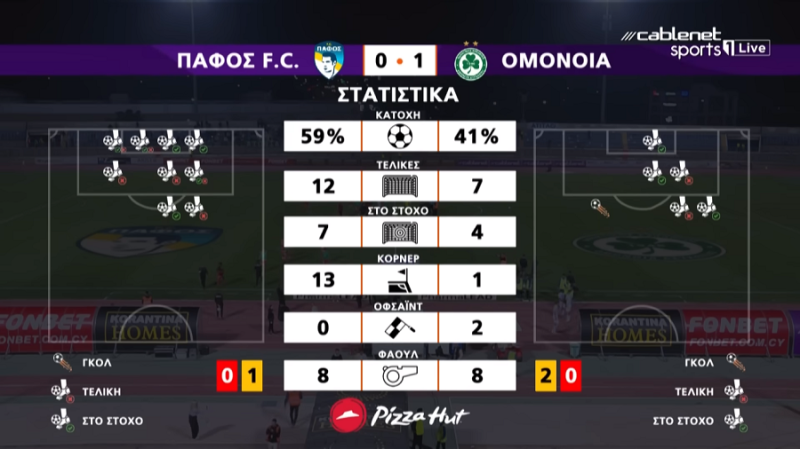 In general, set-pieces have never been Pafos' weapon this year, and it was one of the points that Henning Berg was criticized for. However, even with the arrival of Salgado, the team did not improve in this particular area, leaving unexploited an area that in modern football is a "weapon" for many teams.