POWERED BY:
01:52 Tuesday
March 15, 2022 INSIDER • GOAL • IN-CYPRUS • PROPERTY • CYPRUS-IS • CAREER LIKE • GOING OUT • XRYSES SYNTAGES • ACTIVE • PHILGROUP NEWS & nbsp; SOCIETY & nbsp; INSIDER & nbsp; OPINIONS & nbsp; GOING OUT & nbsp; CULTURE & nbsp; SPORTS & nbsp; AUTO & nbsp; GOOD LIFE & nbsp; USEFUL & nbsp; PRINTED EDITION & nbsp;
EXCLUSIVE COOPERATION
Powered by
Next Previous Paphos: The largest park in Cyprus is slowly taking shape HOME • INSIDER • CYPRUS • Paphos: It is slowly taking shape the largest park in Cyprus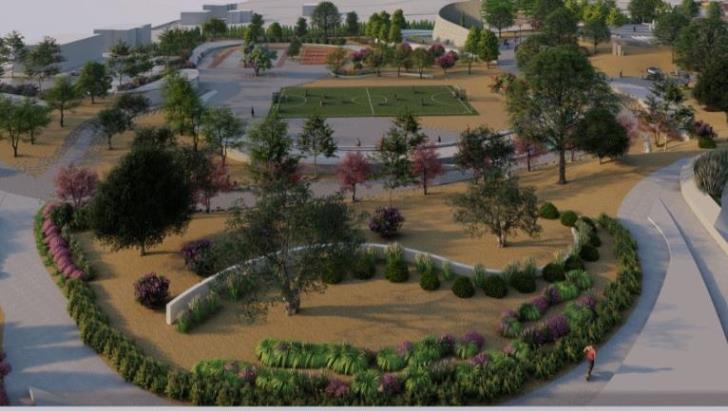 & nbsp & nbspNora Christodoulou & nbsp; & nbsp;
The "Park of Colors", the largest & nbsp; urban park in & nbsp; Cyprus, with a total area of ​​21 thousand square meters, is now a step from its full development and configuration, taking shape in recent days and giving a first idea of ​​how it will be this central area of ​​the city in a few months.
The Municipality of Paphos is ready to deliver in 2022 a unique enrichment product in the city, since the projects continue at a very intense pace and with the obvious differentiation day by day of the huge area. /p>
The well-known "Pembes Grove", which covers the area that starts behind the central supermarket Papantoniou and reaches Charilaou Trikoupi Street, is formed into a modern and functional park with all required amenities and specifications, instead of the image of decline and anti-socialism that prevailed until recently.
During the clean-up work, & nbsp; tons of rubbish, arbitrary stumps and cheap materials were identified and removed, after the area had been abandoned and deserted for at least the last 50 years. , which posed serious risks to public health but also a potential source of fire in the heart of the city.
Work on the new Color Park will be completed on time, as estimated, and beyond the huge green space will also include the construction of sports facilities for various sports, skateboards, climbing wall recreation areas, locker rooms and more.