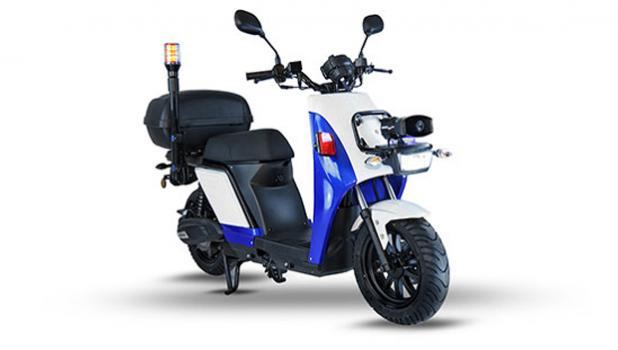 & nbsp & nbspNtora Christodoulou & nbsp; & nbsp;
Environmentally friendly means of transport are now an EU priority where such actions are co-financed by European funds to local authorities and other organizations.
The Municipality of Paphos, as the first city in Cyprus that has already advanced to such an extent the processes of turning it into a "smart city", must also meet the need for electricity. That is why the municipal authority should, as a "smart" city, be equipped with electric vehicles for its services, but also electric scooters for the Traffic.
This is pointed out in his statements to "F" & nbsp; the municipal councilor of Paphos and director of EBE Paphos, Marinos Stylianou, pointing out in particular that the Traffic of the Municipality, is the mirror of the Municipality of Paphos and the city and therefore should broadcast the right image at all levels, sending the right messages to every citizen and visitor.
"Therefore, I suggest that the Municipality proceed with research and purchase of electric scooters based on standards and based on the needs of the Traffic Service, leaving now from the conventional models ", he emphasizes. "Although the number of two-wheeled vehicles available to our Traffic Department, nevertheless our energy will contribute to the strengthening of our efforts to reduce air emissions and to the creation of infrastructure for electric propulsion in various parts of our city." >
Marinos Stylianou points out, finally, that this action may be the beginning so that gradually all conventional vehicles available to the Municipality are replaced with electric, environmentally friendly, helping to protect the environment and reduce emissions.