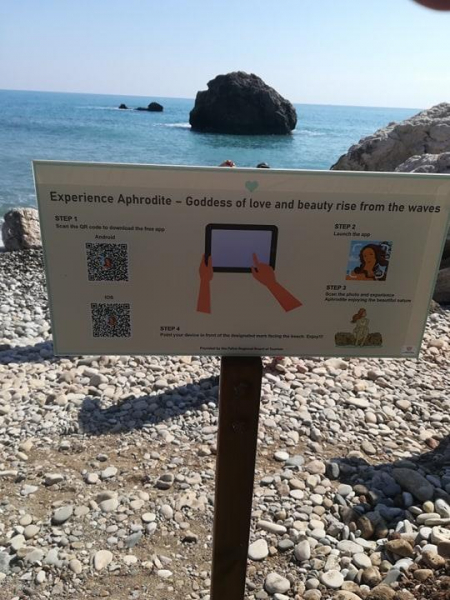 Dora Christodoulou
The Paphos Region Tourism Development and Promotion Company, continuing its efforts to upgrade the tourist experience and implement actions that contribute to the transformation of Paphos province into a smart destination, is currently in the process of upgrading the experience through the use of technological tools and digitization of information.
As stressed by the director of ETAP, Nassos Hadjigeorgiou, the smart application for highlighting the Myth of Aphrodite will be completed soon, which includes all areas, points and elements associated with the myth, with augmented reality technology, films, photos and audio tour.
"Material preparation and placement of additional smart signs is underway in various parts of the province, providing visitors with an innovative, rich, smart and interactive information," he said. "At the same time, there is a final presentation of several points of interest through a 360-degree tour, audio tour in five languages, videos, photos and more.
In the coming weeks, the upgrade of the material of the touch screens and the smart application in the Archaeological Park of Kato Paphos will be completed, while weather permitting, the taking of underwater plans will continue for a better presentation of the diving points of the province ".
Such interventions, said Mr. Hatzigeorgiou, will be carried out throughout the year, both in the municipalities of the province, and in several communities that offer unique experiences and important points of interest.
The upgrade of technologies is especially necessary for the future course of Paphos as a quality destination, concluded the director of ETAP, since more and more visitors are looking for the use of technology in tourism.