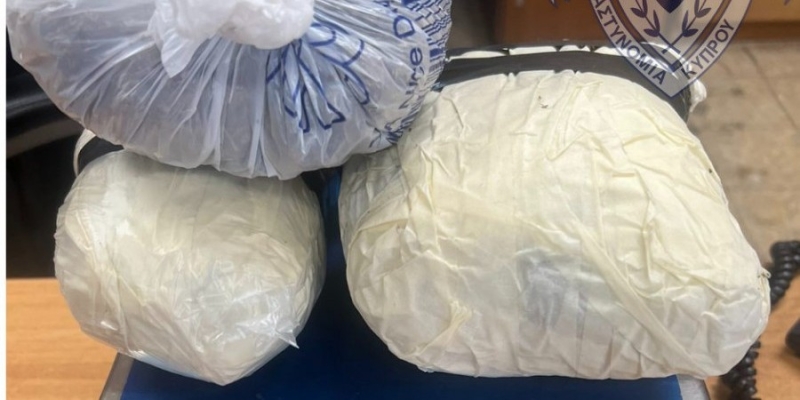 The Anti-Narcotics Service (Y.KA.N), in recent days has achieved significant successes in the battle against drug dealers with the confiscation of a new large quantity of narcotics, according to a Police announcement.
In addition to the seizure of the drugs, four persons were arrested, in connection with four different cases under investigation.
Specifically, on 27/01/2023 in collaboration with the Greek Police and other services abroad, three parcels destined for Cyprus were located in a courier company, which contained a total of 13 kilograms and 905 grams of cannabis plant material.
< p> The two packages were addressed to a 32-year-old woman, while the third package was addressed to a 41-year-old woman.
Subsequently, in cooperation with the Customs authorities of the Republic of Cyprus, a coordinated operation was carried out, which resulted in the arrest of the above two women, during the process of receiving the packages from the offices of the courier company.
In a physical check carried out on the 32-year-old, found her in possession of a nylon bag, which contained five grams of cocaine, which was received as evidence.
On February 1, 2023, the two arrested women appeared before the Larnaca District Court, which ordered their detention for eight days.
Also, on 27/01/2023, a customs officer, who was carrying out a sample check of packages at a post office in Limassol, identified four suspicious packages, which had been sent from abroad.
Y.KA.N was notified , members of which, after conducting tests, identified in three of the four packages, a total of 300 plastic cylindrical containers, which contained manufactured cigarettes with a quantity of dry cannabis plant material, while the fourth package contained a quantity of cannabis.
< p>As it was established, all four packages contained cannabis with a total gross weight of approximately 1.5 kg.
The recipient of the said packages was a 25-year-old man, who on 01/30/2023 went to receive the packages, as a result of which he was arrested for the voluntary offense of unlawful possession of a controlled drug.
In a search that followed in his home based on a court warrant, a quantity of cannabis, total gross weight of 650 grams, a quantity of cocaine with a gross weight of two grams, as well as also a precision scale with traces of cannabis.
On 31/01/2023 the 25-year-old appeared before the District Court of Limassol, which ordered his detention for seven days.
Besides, on 31/01/2023 during a sample check carried out by a customs official on a cardboard box sent from abroad, it was found that there was a suspicious substance.
The Drug Enforcement Administration was immediately notified, members of which conducted an examination and found that the box contained a nylon package containing a quantity of green dry cannabis plant matter, weighing 585 grams.
From further examinations conducted and from testimony given it was ensured, it was established, that the recipient of the package in question was the 25-year-old man, who had been arrested for the case of the seizure of 1.5 kg of cannabis on 30/01/2023.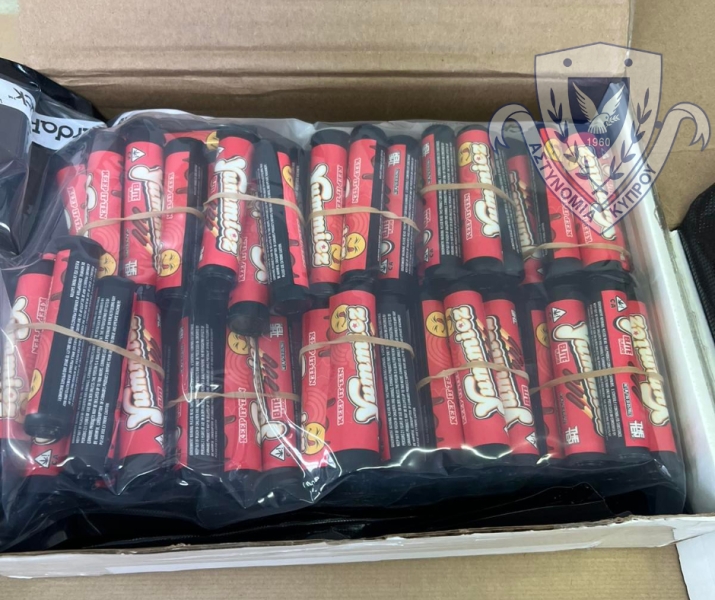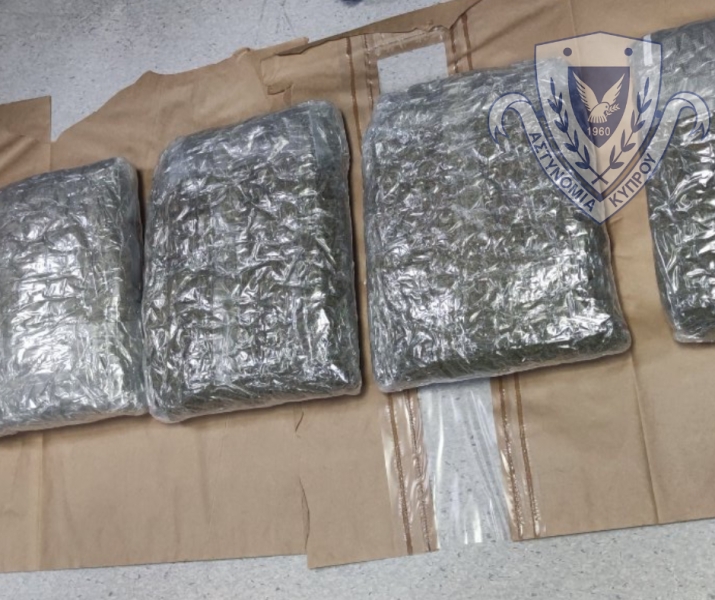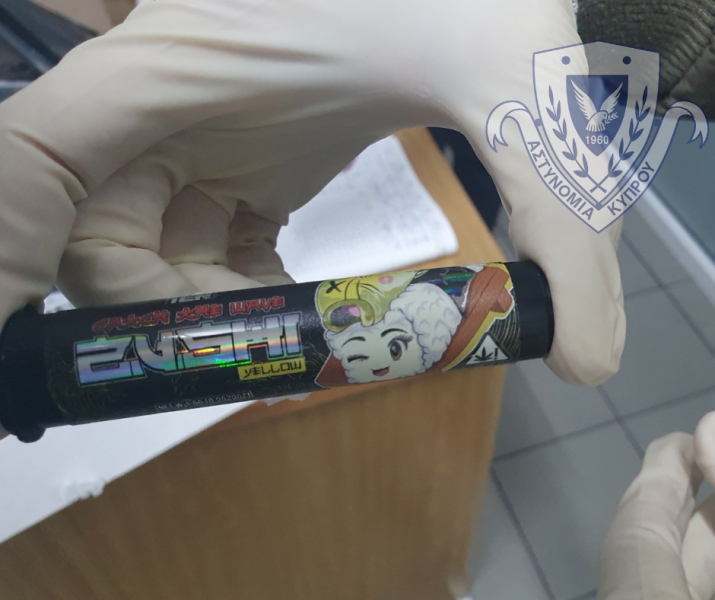 Additionally, in another case on 30/01/2023 following a sample check carried out by a customs officer in Nicosia on a paper package sent from abroad, suspicious items were detected.
Members of the Drug Enforcement Agency were immediately called, who conducted an examination and found that in the package in question were three nylon packages, containing 100 plastic cylindrical containers containing manufactured cigarettes with a quantity of green dry cannabis plant matter, total gross weight About 400 grams.
The recipient of this particular package was a 24-year-old man, who arrived this morning (2/1) to receive the package, as a result of which he was arrested for an unprovoked crime.
The exams continue from the Provincial Levels of YCAN (Larnaca and Limassol).
Read also: Unbelievable! She went to TAEP with abdominal pain and finally gave birth