The event will take place on Thursday at the Municipal Theater of Strovolos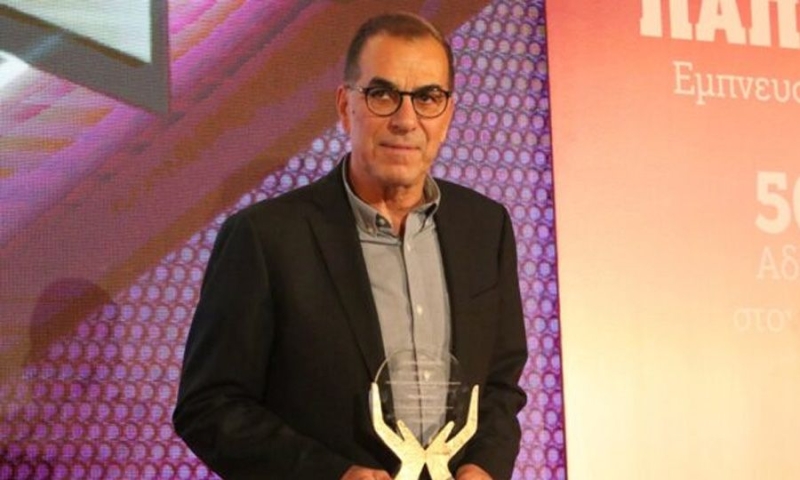 On Thursday, March 23, 2023 at 7:00 p.m., the ceremony of declaring Mr. Pari Papaellinas an honorary citizen of Strovolos, following a decision of the Strovolos Municipal Council, will take place at the Strovolos Municipal Theater, for his multi-year and multifaceted contribution to the Local Community of Strovolos and more widely.
His work in the municipality of Strovolos
Mr. Paris Papaellinas was the initiator, pioneer and financier of a large infrastructure project, unique in its kind in Cyprus, of the "Kostas Papaellinas" Sports Center in Strovolos.
He was also the founder, in 1988, of the "Keraunos" basketball academies, in which today about 700 children and teenagers, boys and girls, aged 5-15, play sports every day.
Mr. Paris Papaellinas has served the historic club of Strovolos for half a century, first as a basketball player for 19 years, then as vice-president and for the last 25 years as president of the Club.
The work of Mr. Pari Papaellinas has been diverse, especially in the fields of Sports, Culture, Social Services and Youth.
The program of the evening
strong>
• Reading of the reasoning behind the decision of the Strovolos Municipal Council
by the Municipal Secretary, Mr. Giorgos Christodoulou
• Speech by the Mayor of Strovolos, Mr. Andreas Papacharalambous
• Screening of a short film about the honoree
• Proclamation of Mr. Pari Papaellinas as an Honorary Citizen of Strovolos
• Awarding of the National Martyr Kyprianos Gold Medal to Mr. Pari Papaellinas
• Objection by Mr. Pari Papaellinas
• Artistic program by the Symphonic Band of the Municipality of Strovolos – European University of Cyprus