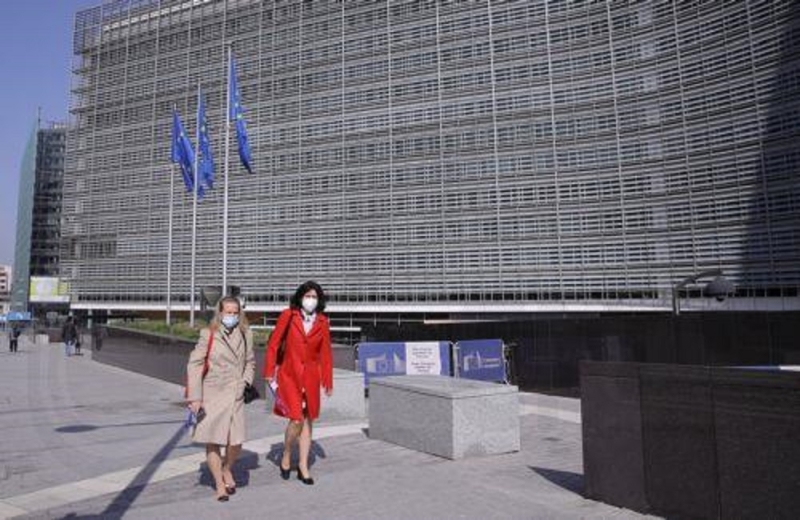 The proceedings of the Seventh Plenary Session of the Conference on the Future of Europe, attended by a delegation from the House of Representatives, consisting of the Chairman of the Committee on Foreign Affairs and European Affairs, Haris Georgiadis, Marina Nikolaou, Chrysi Pantelidi and Alexandra Attalidou.
According to an announcement by the Parliament, a meeting of the delegations of the national parliaments was held on Friday at the Conference, during which the adoption of a common position on the basis of consensus was discussed, in support of the promotion of the recommendations of the Working Groups. , taking into account, however, the existence of reservations on specific proposals.
The Cypriot delegation was in favor of promoting the recommendations of the OE in the CSR. Mr. Georgiadis stressed that finding unanimity is a difficult task, given the participation in the national delegations of MPs representing different political parties, as is the case with the Cypriot delegation. The recommendations of the OE, said Mr. Georgiadis, are not the end of the journey for the Conference, but the beginning of a new process, based on which the recommendations will be studied for their implementation. The concept of consensus, underlined Mr. Georgiadis, is an agreement for the promotion of the proposals, however understanding the existence of substantial reservations by a part of participants.
During the first part of the Plenary session , the OE presented the final texts of their recommendations, on which the four components of the Conference were placed, namely the Council, the European Commission, the European Parliament and the national parliaments. The final citizens' positions on the recommendations followed and the work of the Conference on the Future of Europe was declared closed.
The last formal Plenary will take place on 9 May 2022, Europe Day .
Source: KYPE