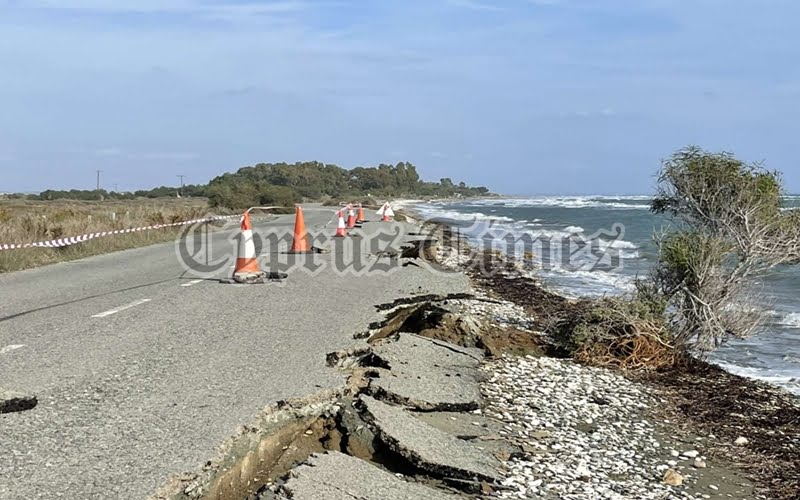 Dangerous road on Meneo beach – Part of the – The technical services of the Municipality will be examined tomorrow – See images
Download the CYPRUS TIMES APP! HERE for Android and HERE for iOS
Part of the road at Meneo beach has given way, making it dangerous for vehicle traffic.
According to information, part of the road seems to have gone today, after the bad weather that preceded the previous days.
The technical services > of the Municipality, tomorrow they are expected to visit the spot for repair while today they placed ribbons and cones as a "warning" for passing drivers to be careful.
Inhabitants of the area characterize the road as dangerous as it is used daily – even by tankers – to access the sewage treatment plant, the camp and the desalination of the area.