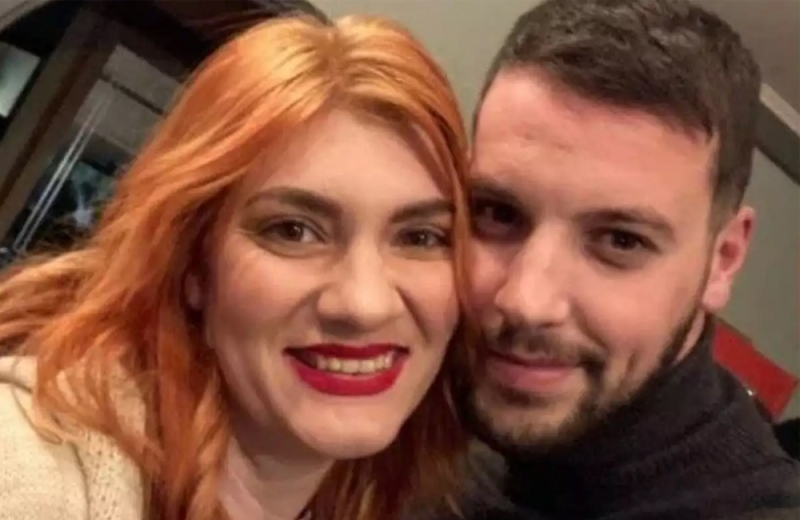 The new revealing messages that came to light regarding the messages exchanged by Manos Daskalakis and Roula Pispirigou after the death of their first two children are shocking.
Except The explosive character of the mother of the children shows the corresponding character -also explosive- of Manos Daskalakis.
However, there is something else that concerns the father. The view he had of his wife and mother of his children. The real one! And not the one he tried to pass out, both in their joint interview, and in the interview he gave himself to Angeliki Nikolouli.
April 6, 2021: When Daskalakis said to Pispirigou: "If you have guilt pull suicides… You are not well and you never were… »
And we explain: Manos Daskalakis, when asked by Angeliki Nikolouli: "The only thing she had admitted to me, was a suicide attempt she had made because she was depressed with the death of her grandmother and because of her then separation and was in depression ".
However, in the messages exchanged between them and published by the newspaper" Bam ", it appears from the words of Manos Daskalakis himself, that Roula Pispirigou had threatened him several times that he would commit suicide. /> p>
Pispirigu, at 2.09 noon on April 6, 2021, sends a message that upsets Daskalakis, implying that she will end her life.
Roula : "Take care of my child and remember that I love you very much."
Manos : "Where is the child?… If you do any m *** it will become p ***. I call them all and the police now… It will be p ***… I will take your mother… In the evening I will go to pick up the child from the village and do not dare to bother us again, do what you like… If you have guilt pull suicides… »!
Μάνος : "You will not make us all m *** you with what I want… You are not well and you never were. Prove it with this move έχεις You have done it two more times, I am not afraid of you ".
April 11, 20221: When Daskalakis said to Georgina's doctor, Andrea Iliadis:" My wife is not crazy »
The director of the Children's ICU of the Patras Hospital, Andreas Iliadis, was the first person to ring the "bell" for Roula Pispirigou's behavior after Georgina's first opposition.
In his testimony to the 18th investigator on April 8 for four hours he described what had happened.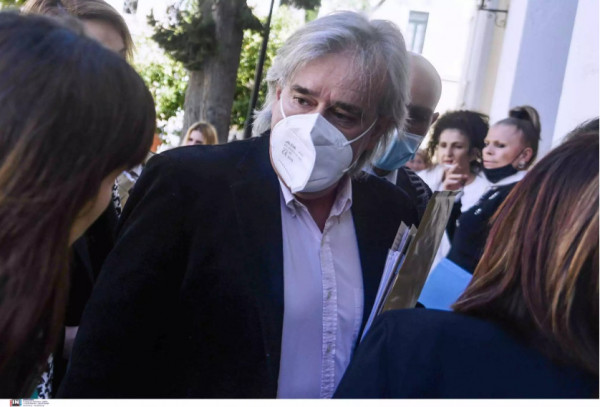 Mr. Iliadis on April 11 receives a phone call from Karamandaneio for a little girl who has suffered a heart attack.
The behavior of the mother leads Mr. Iliadis to think that there is a possibility that the mother has Minhausen syndrome.
"I visited 2 psychiatrists, the director and the deputy, I sat with them for a long time in different sessions, I externalized my concerns and I wanted to know if there was this syndrome in this case so that we could help. The appointment was closed, but there was a difficulty on the part of the mother because she was waiting for her husband to go to the psychiatrist together. "The parents challenged the whole process with the psychiatrist because of the questions the psychiatrist asked the mother and they told me that they did not want to continue the visits to the psychiatrist", said Mr. Iliadis.
"The father, he told me, ' my wife is not crazy' and the psychiatrist who examined her later told me that she did not diagnose her with acute psychotic syndrome ", stressed doctor Iliadis.
>
"My mother showed a lot of confidence in my face, she called me, asked me, explained her questions to me and in general the relationship between us developed smoothly. "Then I inwardly believed that the father would come and ask me if I was worried about anything, if I suspected anything, from the moment he saw me move in relation to his child's health, which he never did," he added in his statement to the investigator. Dr. Iliadis.
What would have happened if…
What would have happened if, in the end, Manos Daskalakis was working as Dr. Iliadis expected?
What would have happened? What if everything he believed about Pispirigou and he sent her messages, he also told the doctor Iliadis?
Nothing could have changed, but a lot could have changed.