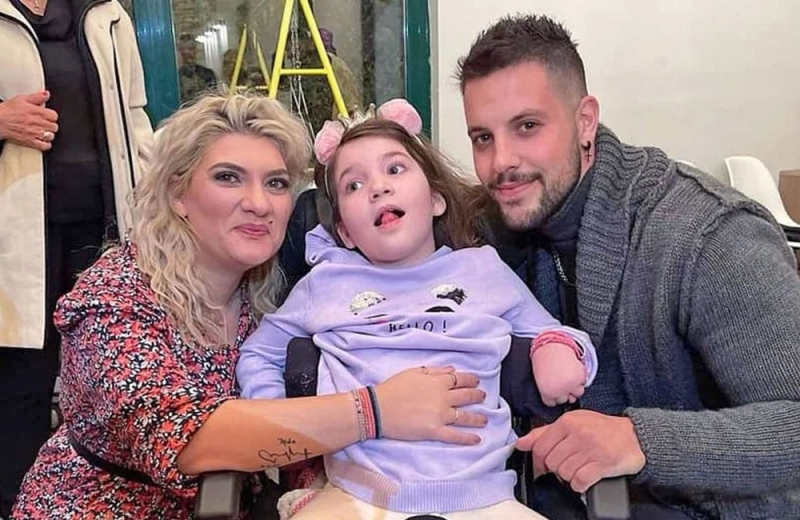 Georgina's paintings will be invited to be examined by a child psychologist following an order from the 18th investigator. These paintings are three.
According to an exclusive report by Tasoula Papanikolaou for the Star, the first painting that enters the investigation contains a few words of the 9-year-old about her mother: "Happy birthday to the mother who flies, Thank you for everything. "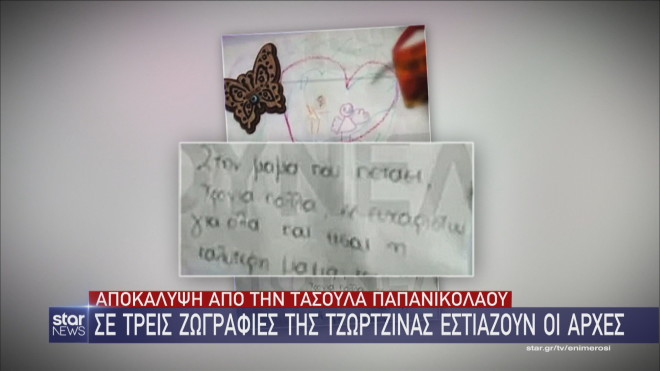 The second painting has already come to light and its analysis is creepy. In this the child is like asking for help. He has painted himself and his sisters as angels, while he has painted a person with a black face, which shows fear and general ambivalence of emotions.
In this painting he writes "For you" in big red letters.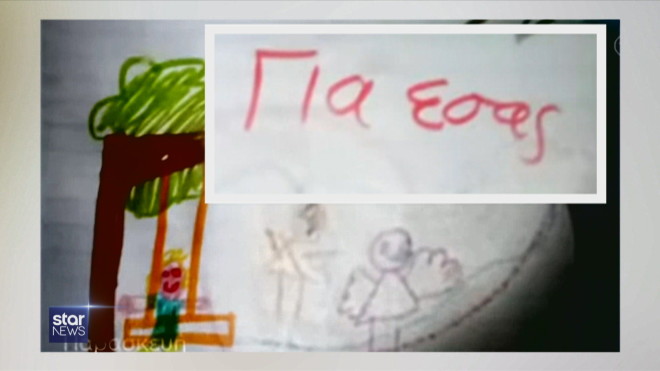 According to the same report, special emphasis will be given to a third painting, which has not been published yet. In it the child has written eight words, with which he describes the psychological state of his mother at a specific time. This painting is the one that will give answers to many questions.
The child psychologist through the paintings will examine the child's psychic world, the feelings he had for his mother, his father and his two sisters , while it will be examined whether the child wanted to say something but could not either out of fear or due to his age.
According to reliable information from Star, Roula Pispirigou's family will also appoint a child psychologist in order for her to look at the paintings as well.