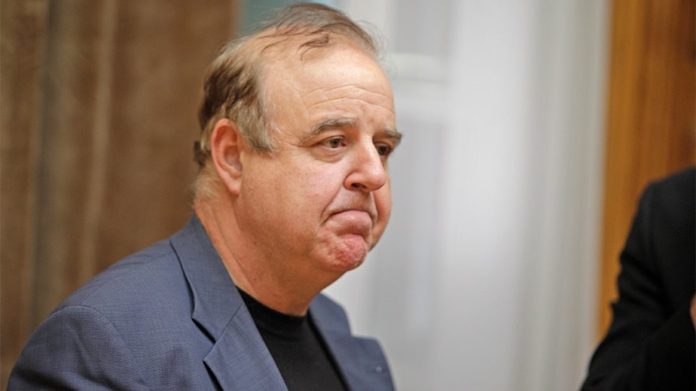 Actress Iliana Arabi, on Saturday morning on the show Ella Hamogela, shared her own experience about a well-known comedian who sexually harassed her. From what she said and a relevant post on Facebook, it became known that she was talking about Pavlos Haikalis.
The actress appeared on Sunday morning on the show of Sissi Christidou and responded to everything that Eliana Arabi said against him. "Should I hide behind my finger?" I consider it wrong. I do not cancel her words " said Pavlos Haikalis.
"I had Eliana as a student. I met 19-year-old Eliana. I am sensitive to the issue of age. I was in love with her. I flirted with her discreetly at the beginning, as she said. I explained it politely to her. I did not tell her you will accept my appetites to send you to the audition. She was a lady. Avoid politely. But I do not give up easily. We were talking on the phone. All this time I had never offended her as a woman. We arrive at the infamous phone call. I expressed strong emotions. When you talk to a woman and tell her about your desire then I may have escaped. I publicly apologize to her. Both to her father and to her mother. Maybe he came under pressure. When he told me I see you like my dad I stopped. And then at school she says I ignored her. To admit the mistake in the report of my eroticism but I will not be charged for the "fall of Byzantium" said the well-known actor about this specific complaint.
"I apologize publicly if I have exceeded the limits. "To find the limits of flirting and sexual harassment," he concluded.
Watch the video:
Source: protothema.gr/OPEN