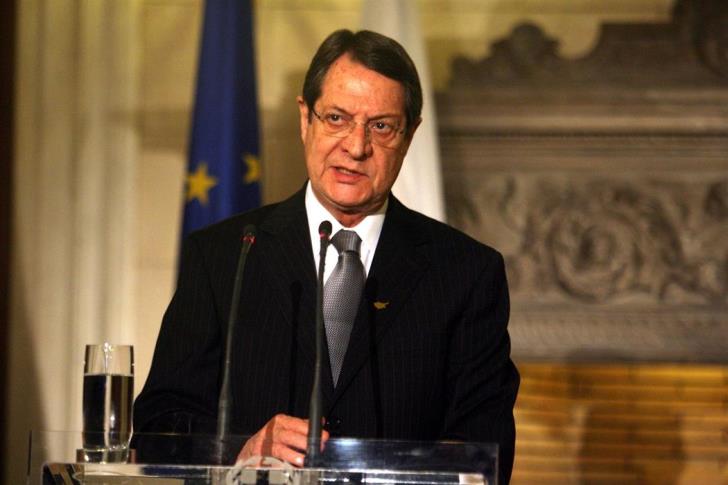 & nbsp & nbspphilenews & nbsp; & nbsp;
I do not intend to be actively involved in the election campaign in such a way as to either promote or confront my close associates, stressed the President of the Republic, Nikos Anastasiadis. & Nbsp; Asked to comment that the largest opposition party has nominated as a candidate for The President of the Republic, the negotiator, Andreas Mavrogiannis, in his statements, & nbsp; attending the foundation stone laying ceremony of the "Nikos Siakolas" School of Medicine and Health Sciences, makes the choices that he believes he can, through the candidacies, implement his programs.
In a journalist's remark that there was strong criticism from AKEL for manipulations, the President said that "this is not an issue I want to comment on. I know I had an excellent collaboration with an excellent diplomat. "
READ ALSO: & nbsp;
Mavrogiannis the chosen one of the AKEL Central Committee In the basic teams of AKEL the name of Mavrogiannis AKEL: Mavrogiannis was decided by the Central Committee – The hanging of Stefanou
"Contacts with state leaders & nbsp; on & nbsp; Turkey's challenges"
Regarding Turkey's actions, the President said that there are frequent contacts with state leaders in order to There is an enlightenment about what is happening with the challenges of Turkey.
Asked to comment on the actions of Turkey announces new drillings and sends a drill to the Eastern Mediterranean, the President said that "it is for the most frequent contacts and visits of European partners, leaders of Member States, in order to shed light on what is happening in relation to the Ukrainian war, the measures taken by Europe and the attitude it must take to the provocative behavior of states, especially the ambition to join the EU or is a partner in NATO ".