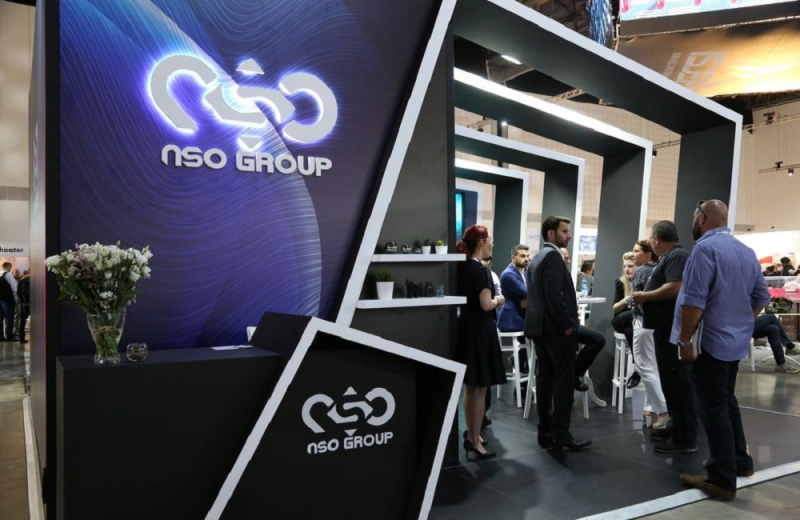 The Pegasus spy software, developed by Israeli technology company NSO Group, remains at the forefront of the news after Israeli police reportedly used it to spy on dozens of its own citizens – including senior government officials and former protesters. Benjamin Netanyahu.
Pegasus has sparked a months-long international scandal, making NSO the world's most notorious hacker rental company, following dozens of reports that it has been used by governments around the world to monitor activists, journalists and even heads of state.
What is Pegasus? How does it work;
The NSO Group, founded in 2010, describes itself on its website as the creator of "technology that helps government agencies prevent and investigate terrorism and crime to save thousands of lives around the world."
Pegasus is spyware that infiltrates a cell phone and collects personal data and location data, and can control the phone's microphones and cameras without the user's knowledge or permission.
Some of the information that Pegasus has access to include photos, web searches, passwords, call logs, communications, and social media posts.
The software is specifically designed to bypass detection and conceal its activity.
Researchers have found many examples of advanced NSO Group tools that use so-called "zero clicks" to infect targeted cell phones without any user interaction.
This means that a successful spyware attack on a phone requires only an operating system installed or a specific "vulnerable" application.
Who have been targeted?
A survey of 17 news outlets in more than 50,000 issues was published by Forbidden Stories and the Paris-based Amnesty International . It found that more than 1,000 people in 50 countries were reportedly selected by NSO clients for potential follow-up from 2016.
The list includes 189 journalists, more than 600 politicians and government officials, as well as several heads of state, including Frenchman Emmanuel Macron , South African President Cyril Ramafoza and Pakistani Prime Minister Imran Khan .
Journalists include employees of Al Jazeera, the Associated Press, Reuters, CNN, the Wall Street Journal, Le Monde and the Financial Times.
At least 65 business executives and 85 human rights activists worldwide have also been targeted.
The media consortium states that most Pegasus customers are located in 10 countries: Azerbaijan, Bahrain, Hungary, India, Kazakhstan, Mexico, Morocco, Rwanda, Saudi Arabia and the United Arab Emirates.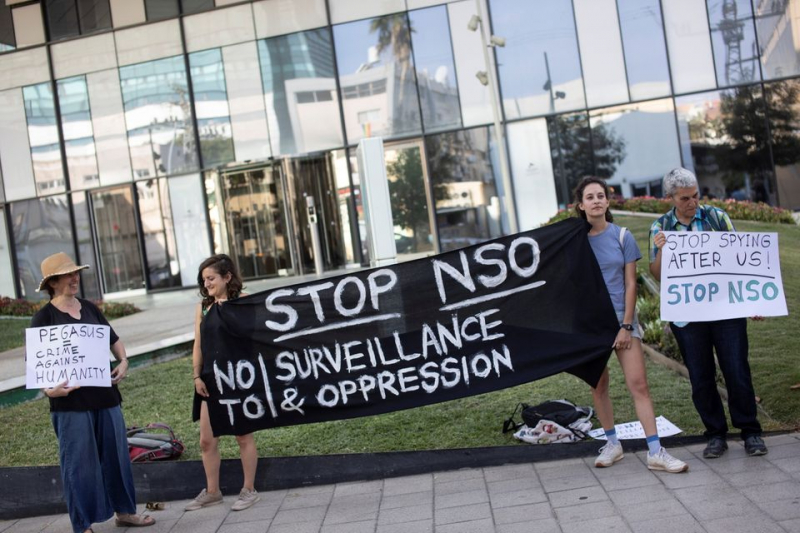 NIR ELIAS VIA REUTERS Protesters hold placards and a banner during a protest in which about a dozen people took part outside the offices of the Israeli cyber company NSO Group in Herzliya near Tel Aviv, Israel, July 25, 2021. REUTERS / Nir Elia
What were the reactions?
In a statement issued after the report was released, Amnesty International Secretary-General Anies Kalamar dismissed the NSO's allegations that its technology was being used for law enforcement purposes.
"The NSO group can no longer hide behind the claim that its software is only used to fight crime – it seems that Pegasus is also the preferred spyware for those who want to spy on foreign governments."
Watchdog The Citizen Lab said Pegasus's rapid spread to countries with a history of human rights abuses "paints a bleak picture of human rights risks."
In July 2021, the Paris prosecutor's office opened an investigation into allegations that Moroccan intelligence services were spying on several French journalists. Morocco has denied the allegations.
Last November, the US Department of Commerce blacklisted the NSO group, barring it from accessing US technology, saying its tools had been used to "carry out transnational repression".
Apple later sued the company, calling its leaders "immoral mercenaries of the 21st century."
Facebook has sued the NSO Group in federal court in the United States, claiming it targeted about 1,400 WhatsApp users.
Lawsuits were also filed in 2018 in Israel and Cyprus by Al Jazeera journalists, as well as other journalists and activists from Qatar, Mexico and Saudi Arabia who say the company's software was used to hack into their devices.
What does the NSO answer?
The NSO denied any wrongdoing and said it did not identify its customers.
It claims that its products are intended for use against criminals and "terrorists" and that it sells its products only to state security services with the approval of the Israeli Ministry of Defense.
He described the media report as "full of misconceptions and unsubstantiated theories".
Source: al jazeera / huffingtonpost.gr