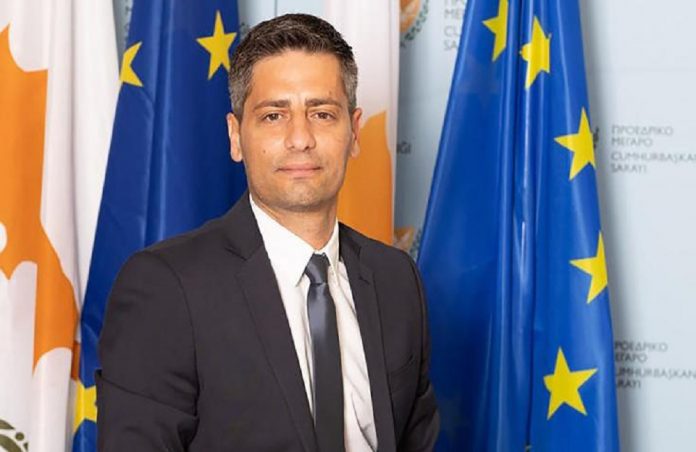 The President of the Republic has made a very clear and unequivocal proposal to the Turkish Cypriot leader, government spokesman Marios Pelekanos told Rick's Third Program, when asked to comment on the President's reports yesterday on "restoring constitutional order with the return of the Turks." in the executive, the legislature, the judiciary and the rest of the Services ".
He said that as soon as Ersin Tatar invoked the rights deriving from the agreements establishing the Republic of Cyprus, President Anastasiadis called on him to accept the restoration of constitutional order with the return of the Turkish Cypriots to all powers and the resumption of dialogue on the territorial issue. in accordance with United Nations resolutions.
Mr. Pelekanos said at the same time that the resolutions of the United Nations Security Council clearly refer to a solution of a bi-zonal, bi-communal federation, with political equality.
Asked about it, Marios Pelekanos said that the specific proposal could be discussed during the new meetings with the envoy of the UN Secretary General for the Cyprus issue, Jane Hall Luth.
The government spokesman was also asked to comment on reports in the Turkish Cypriot press that ten other Turkish Cypriots have been added to the passport revocation list. He reiterated that the government's decision concerns only the participants in the so-called cabinet and the members of the so-called opening committee of the enclosed area of Famagusta.
Marios Pelekanos also said that an instruction has been given to send letters to the Turkish Cypriots, from whom the travel documents of the Republic of Cyprus are being removed. Asked about this, he replied that if the addresses that have been reported to the government concern an illegal entity – such as the pseudo-state, then the letter will never be able to reach the recipient.
source: dialogue