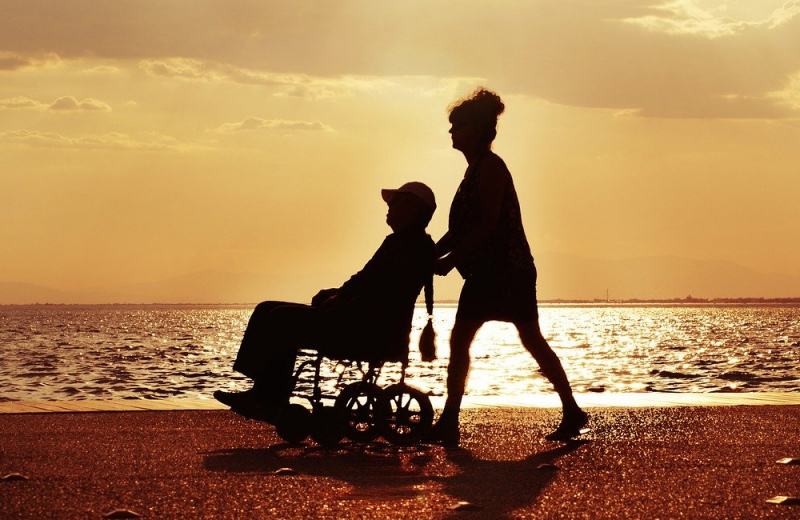 The COVID-19 pandemic is constantly highlighting problems related to people belonging to vulnerable groups in the population, their access to health care services, and their proper care. The president of the Cyprus Paraplegics Organization (OPAK), Dimitris Lamprianidis, speaking to politis.com.cy , expressed the organization's strong concern regarding the possible need of people with disabilities to receive care from other people when their caregivers become ill.
There have been, during the more than two years of the pandemic, some cases, which concern, either paraplegics or quadriplegics, whose caregivers were positive for the new coronavirus and had to be self-limiting. Some measures were taken to serve these disabled people, that is, they were sent to private care centers, but, as Mr. Lamprianidis said, OPAK's concern concerns the issue of the support of these people by specialized personnel. As an example he mentioned the quadriplegic or paraplegic people who have suffered a spinal cord injury, who also need support for their bodily functions, due to the neurogenic bladder and intestine. If these individuals need to be treated or accommodated in a facility without their COVID-19 caregivers, they should be assured that they will receive specialist care from qualified individuals.
There are examples of people who found themselves in a difficult position due to this problem, which Mr. Lambrianidis mentioned to politis.com.cy. One concerns a child whose caregiver had fallen ill, as well as his mother, and steps were taken to transfer him to a private center. The second example concerns a quadriplegic person, who was positive for the new coronavirus, but at the same time, his caregiver was also positive, who was in a good mood to stay by his side and continued to offer his services, according to the president of OPAK . Apart from these, there were other incidents, in the care of which their family also contributed, however, there is not always this luxury for everyone, he noted.
A memorandum is being prepared
The Cyprus Paraplegics Organization is preparing a memorandum with the above concerns, as it seems that the end of the pandemic will not come soon, said Mr. Lambrianidis. This is a chapter that was not given much attention, nor the required importance, added the president of OPAK, obviously because no one expected that the pandemic would last so long. However, measures must be taken so that all people receive the right service and receive the care they need, underlined Dimitris Lamprianidis. He even pointed out that, even in hospitals, the staff does not know – in all wards – how to help people with spinal cord injury. It is recognized that, when there is not a large number of patients with these diseases, it is difficult to find a large number of health professionals, specialized in these issues. He pointed out the need for quick reflexes to serve these people.