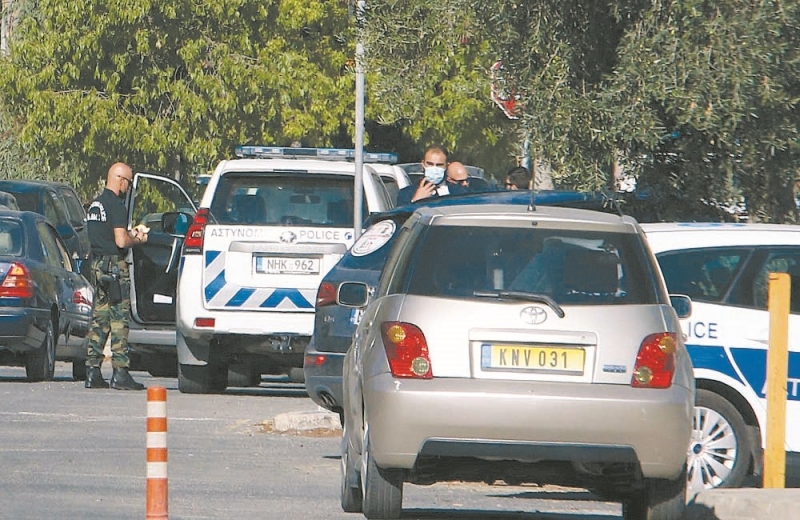 Even yesterday, the hearing of the infamous terrorism case, which has been relevant since September 27, was not to begin yesterday.
the defense attorneys' position and their request to have access to digital evidence concerning their clients, decided to postpone the case until May 20.
Until then, the lawyers of the three defendants, based on instructions of the headquarters, will have a meeting with a lawyer of the Republic who handles the case on behalf of the state. It is expected to give them access to evidence relating to the case and in particular digital material such as photographs, videos and voice messages.
At the same time, the legal representatives of the 38-year-old Azeris Orhan Asadov, requested that they be given the opportunity to examine the pistol found in the possession of their client on 09/27/2021. The reason is obvious, as it was not a well-known patent for a pistol, but a processed firearm of Turkish origin. Recall that Assadov, according to the indictment, is the key man behind the alleged plot to assassinate Israeli businessmen who were permanently residing in Cyprus during the disputed period.
Possibility of admission
Until May 20, when the next trial is set for the case, there may be an amendment of the indictment. This is because once lawyers have access to all the evidence, they are likely to admit to some of the charges they face. It should be noted that the indictment that was served on the -initially- six defendants included about 50 charges, the most serious of which had to do with the position of the Police that "they conspired with other persons to commit murders of Israeli citizens who are permanently residing. in the Republic of Cyprus ".
However, the investigation is characterized as massive, while new evidence emerges. It is indicative that last Friday (15/04) new evidence was given to the defense attorneys.
Developments…
Six people were initially charged in the case . The two were acquitted after being found not to have been actively involved in the planned crime, while a third person, a university student and a Cypriot national, was sentenced to 12 months in prison with a three-year suspension. The latter will be a prosecution witness in the case.
The three remaining defendants are Orhan Asadov, who was allegedly planning the crime and was arrested for having a pistol in the parking lot of the Nicosia swimming pool (27/09/2021), the The second is Muzaffar Abbas, allegedly a close associate of the first, while the third defendant is now facing two offenses related to providing support to Abbas.
The case has been characterized by a number of preliminary objections.