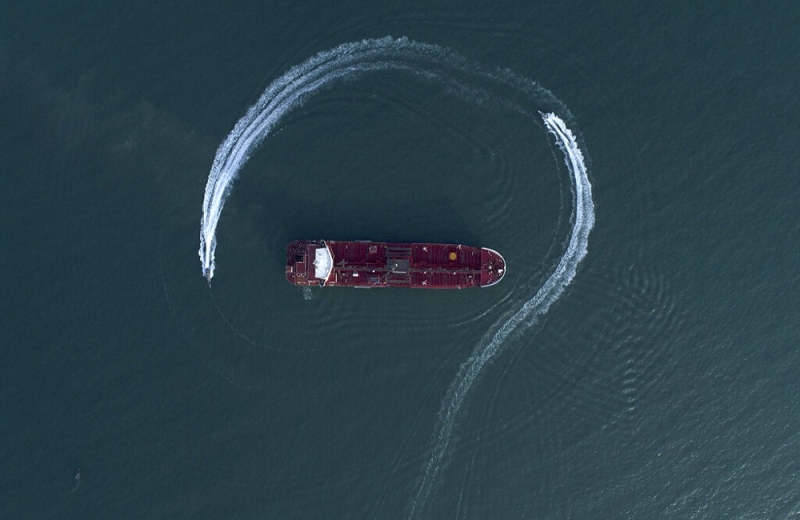 After yesterday's day of agony, the developments in the case of the piracy of the two Greek-owned ships in the Persian Gulf are positive. Greek and foreign sailors are not in custody, as announced by the Iranian authorities and remain on the ships while the communication of the Ministry of Shipping and the two ship-owning companies and with the tankers Delta Poseidon and Prudent Warrior that were occupied on Friday has been fully restored. the Guards of the Revolution.
"The crew of the two Greek tankers has not been arrested and all the crew members are in good health and are being protected and provided with the necessary services while on board, in accordance with international law," the State Ports and Shipping Authority said. The nine Greeks and a Cypriot sailor, who are on the bridge and in their cabins, have contacted their relatives and are in good health.
>
Sailors are in good health
This is good news for the New York Times, which quoted an Iranian official as saying that the crews of the two ships had been taken to a hostel on the shore, where they were being held under house arrest.
< p> A fact that is considered positive at a time when the diplomatic efforts of the Greek authorities for the release of the crew members are in progress.
The Greek Foreign Ministry, which has strongly protested to the Iranian Ambassador, emphasizes that these actions are contrary to the fundamental rules of International Law and International Navigation.
Greek court to seize a tanker transporting Iranian oil off Evia as part of US sanctions on a Russian's illegal funding network for Revolutionary Guards.
Greek justice, in accordance with a relevant legal aid agreement. The rationale was that the proceeds from the sale of the cargo would be used to bolster Iranian terrorist organizations. on its nuclear program and on the other hand the bilateral sanctions due to the Russian invasion of Ukraine, sends a message that it will not tolerate further incidents of seizure of ships or cargo of Iranian interests.