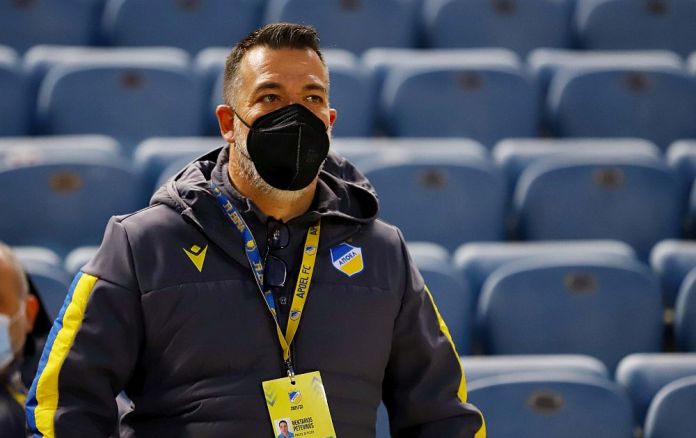 >
Analytically what he said:
"A game that in its last part after 65 & # 8242; was very open, opportunities were lost on both sides, we where we went to lose our commitment showed character and scored a fourth goal. We relaxed again, we should have been more serious and if the mistake had not been made by Omonia in the second penalty it would have been 4-3 and the balances would have been completely different. We need to look at the mistakes we made. But the reaction of the team, because the previous game was very important, as well as this and the next ones, we said that every game is final, everyone was final to catch six, now it is important because each position plays its role and we want to be close and pursue all goals. Rest and look ahead. Let's see who our opponent is to start the playoffs ".
For the depth: "Today we had eight absences, eight players who could have been eleven were out and we had seven K21 children on the bench and six K19. We came with serious problems and we prove once again that the roster has depth and quality, we wronged ourselves a lot in the first games and now we are trying to correct in relation to the lost ground, I do not know if we will succeed but at least we show that we have the quality to chase our goal and beyond is up to us ".
For the match data in view of the next match: "We have been talking for several days, he has children who will return. Satsias is in the final stages of recovery, and Danilo, Okriashvili was left out for precautionary reasons, Ephraim has a crack in his ribs, it is a difficult injury because it takes time, sometimes it hurts sometimes not, to be patient. From there on, Shambhala will come back, okay, I always talk about returns as if it would be ideal, there are always absences. Dausville has been carrying a problem for a long time, in his ankle, he is suffering a lot, he is playing with pain in games. It's something we are thinking about, we will look at the returns of Satsia and Danilo, we will assess the situation as to whether surgery will be performed, it has not been decided yet. "
For the arbitration: "We are positioned from the beginning of the year. Because I heard Mr. Berg refer to our penalty, it was a game that both teams have complaints about. We did not understand why the first penalty was given to Omonia. We were recently appointed for Mr. Mazic, it will be very interesting to see what his logic is in the meeting with the presidents because we attended the first one and did not hear anything substantial. We have to get answers, we want them publicly, we do not ask for them behind closed doors. This secrecy is not perceived. Let's see if he will answer for the logic in the definitions of referees, some people put "X" in referees, where will this go? If each team says who accepts and who does not, let them tell us to do the same. "